Published: 07/06/2022
Read time: 1 Minute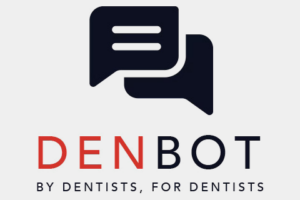 DenBot is a fully automated AI powered web assistant, personalised to your practice to help engage with your web visitors, it answers frequently asked questions and takes online booking enquiries 24/7.
DenBot has seamless integrations with third-party apps such as DenGro, giving you the ability to improve the efficiency and effectiveness of your marketing, analytics and growth.
To arrange a demo and see how DenBot can help support your practice and increase online enquiries, get in touch today.
Contact: Adam Wilson
Email: adam@denbot.co.uk
Tel: 01213 681 992
Website: https://www.denbot.co.uk/