What are leads?
What do we mean by 'leads'? These are people who have expressed an interest in your business and specifically a product or service you offer. As far as DenGro is concerned, we mean customers and prospective customers who are consumers mostly interested in cosmetic, aesthetic or other private dental treatments.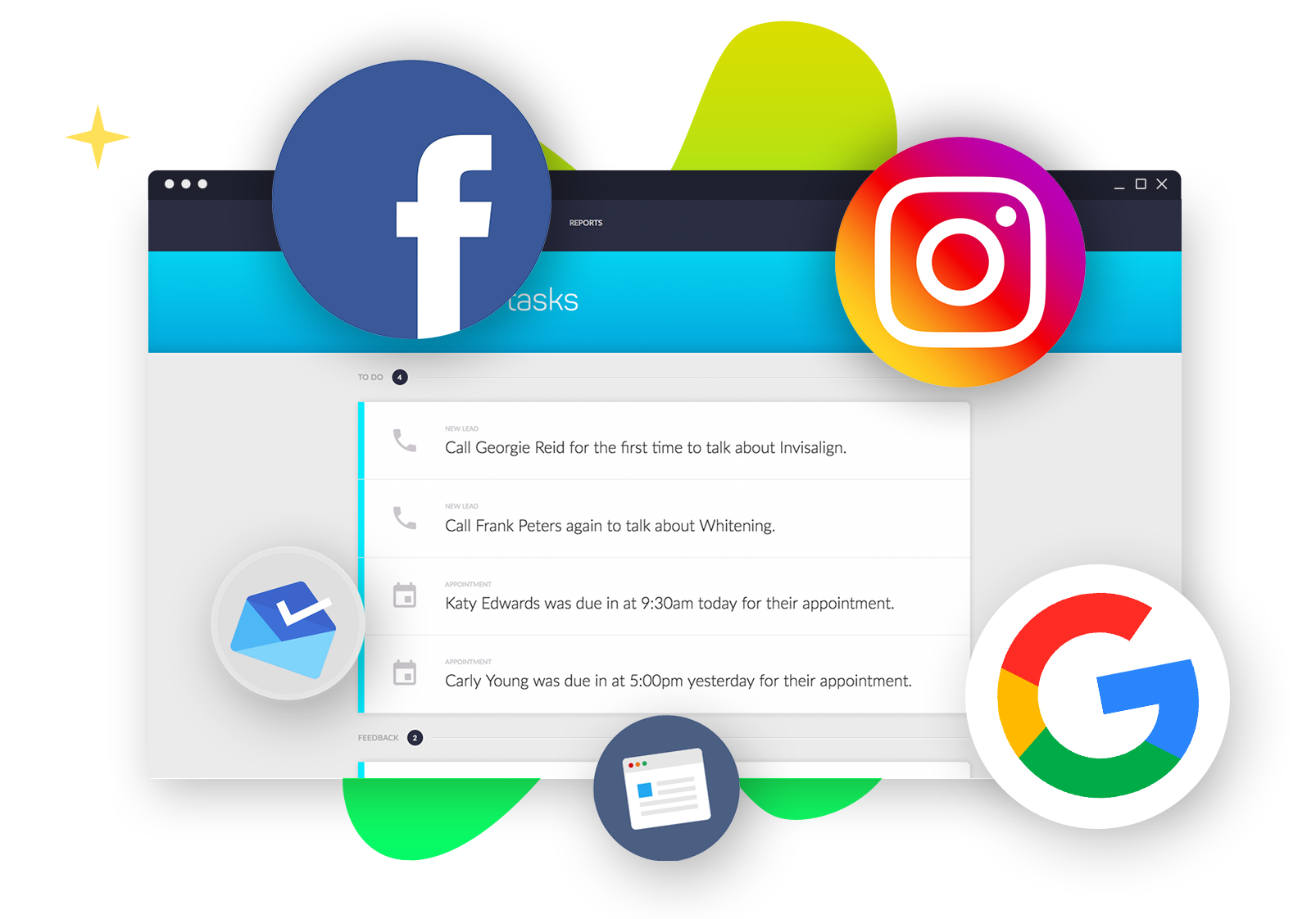 Why is lead management important?
Consider how you or your team currently handle enquiries about treatments or about becoming a patient.
How are these enquiries handled? Where are they recorded? How are they acknowledged? How quickly are they acknowledged? What information is shared with them, if any? What does your team-member do if they don't get through to the prospect at the first attempt? How many times do they follow-up? Do they set themselves reminders so that leads are not forgotten? Is there a clear process that the team understands and follows.
Simply put, lead management software or lead tracking software automates much of the above!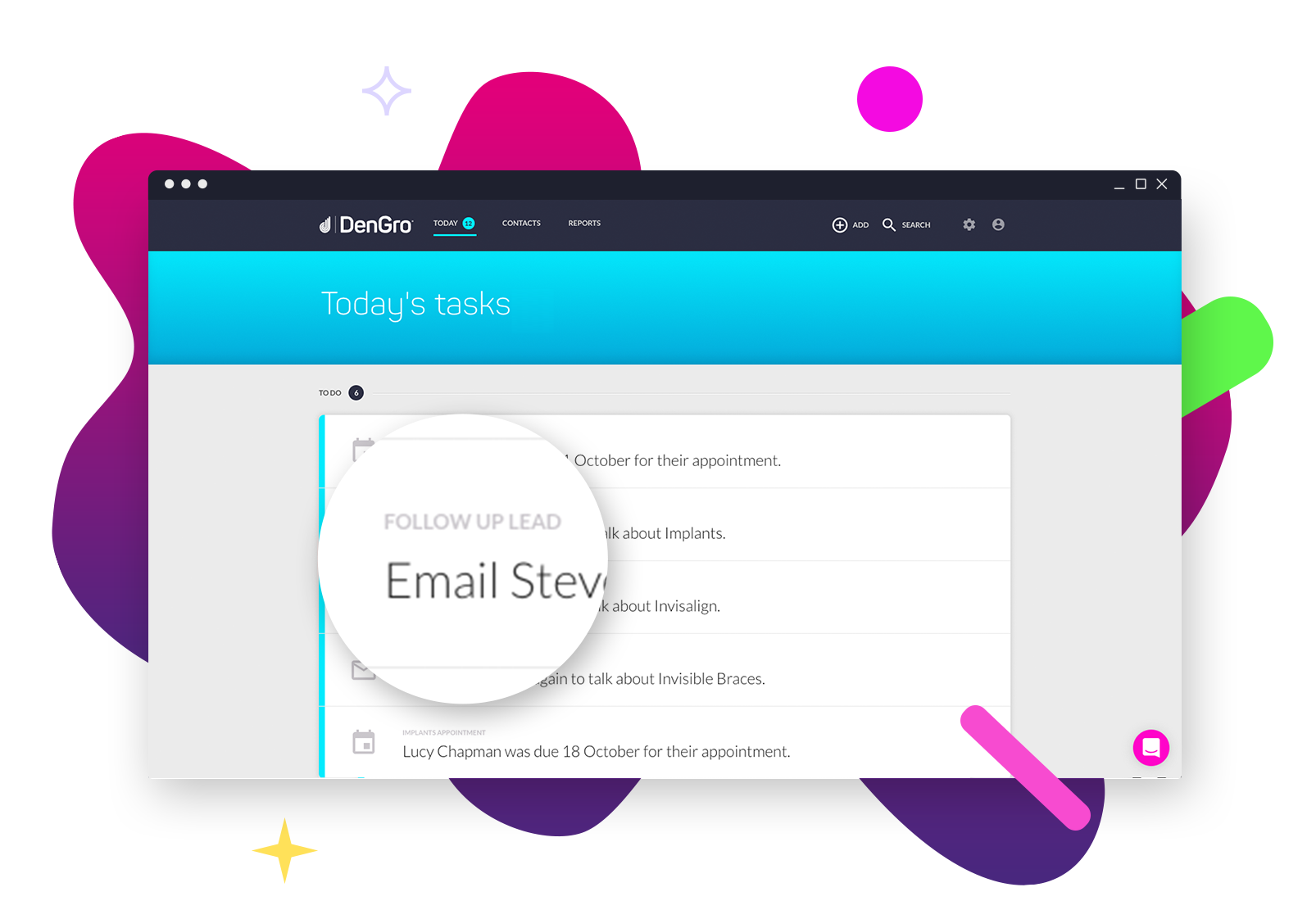 How will it benefit my team?
A Lead Management system automates much of the new patient journey. It will:
pull all your leads into one place so time isn't wasted going to multiple sources to find theme lost
acknowledge the enquiry (e.g. with an email or text or both) so the prospect knows someone will be in touch
notify your team when a new enquiry is received and where they came from
it will also guide users when to follow-up with a prospect
if it's a good software solution will organise these tasks on a daily basis so your team can focus on the most valuable activities: conversations with prospects, patients and colleagues and a host of other activities.
A lead management system will provide a structure for the team to follow on a daily basis, if you select one that is specific to your industry rather than something generic it's going to complement your workflow and be easier for team-members to use and value.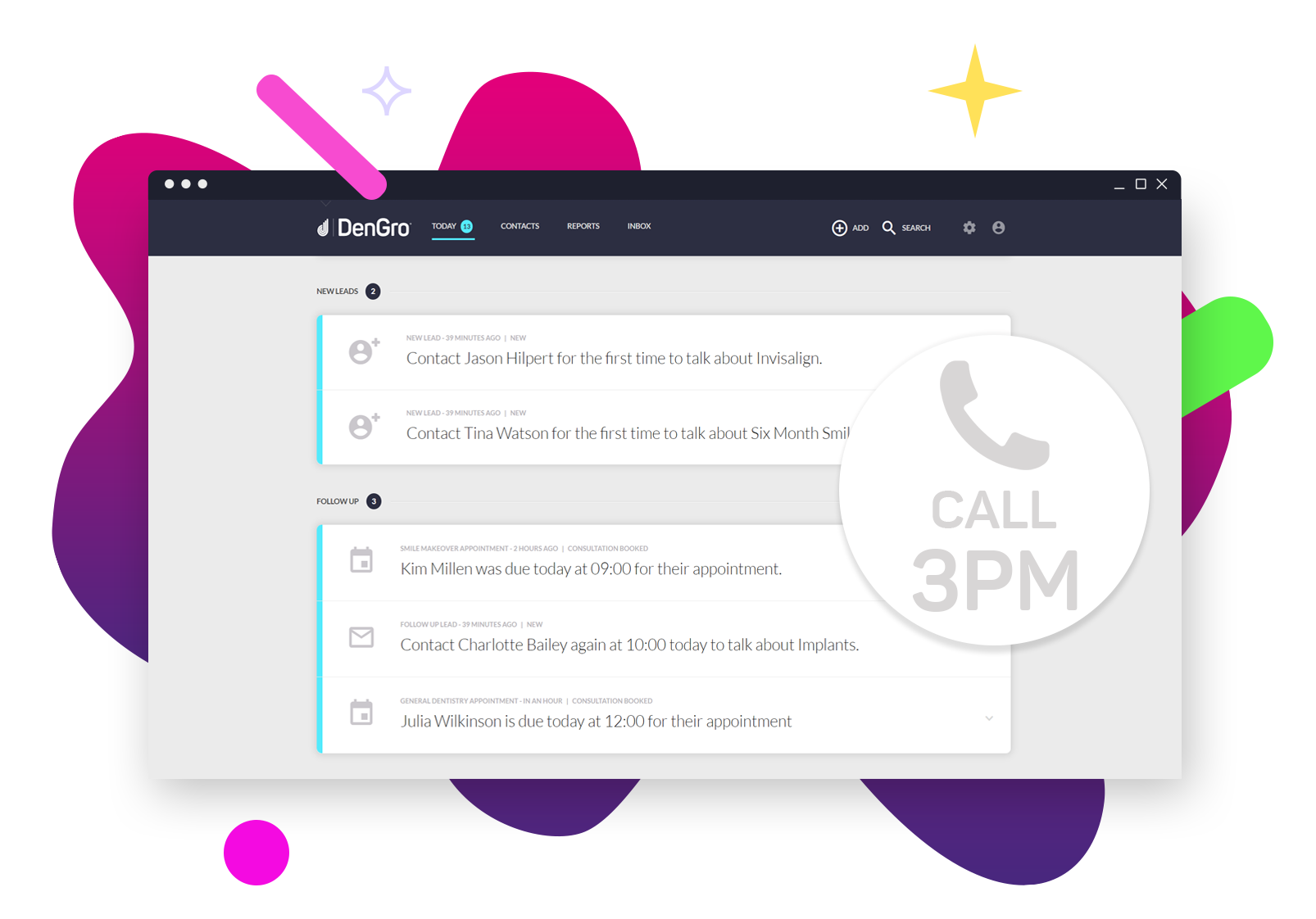 How will it benefit my business?
A good lead management system will provide incredible insight in two specific areas:
Marketing performance: Where are all the leads coming from and which are the higher quality ones? Result: you can optimise your marketing activities accordingly and achieve a better ROI on your spend
Team performance: What happens to these leads once they reach your practice? How responsive is your team in attempting to make contact and building momentum with existing leads? When prospects decide not to go ahead what are the reasons cited? Results: spot trends, make changes and optimise team performance.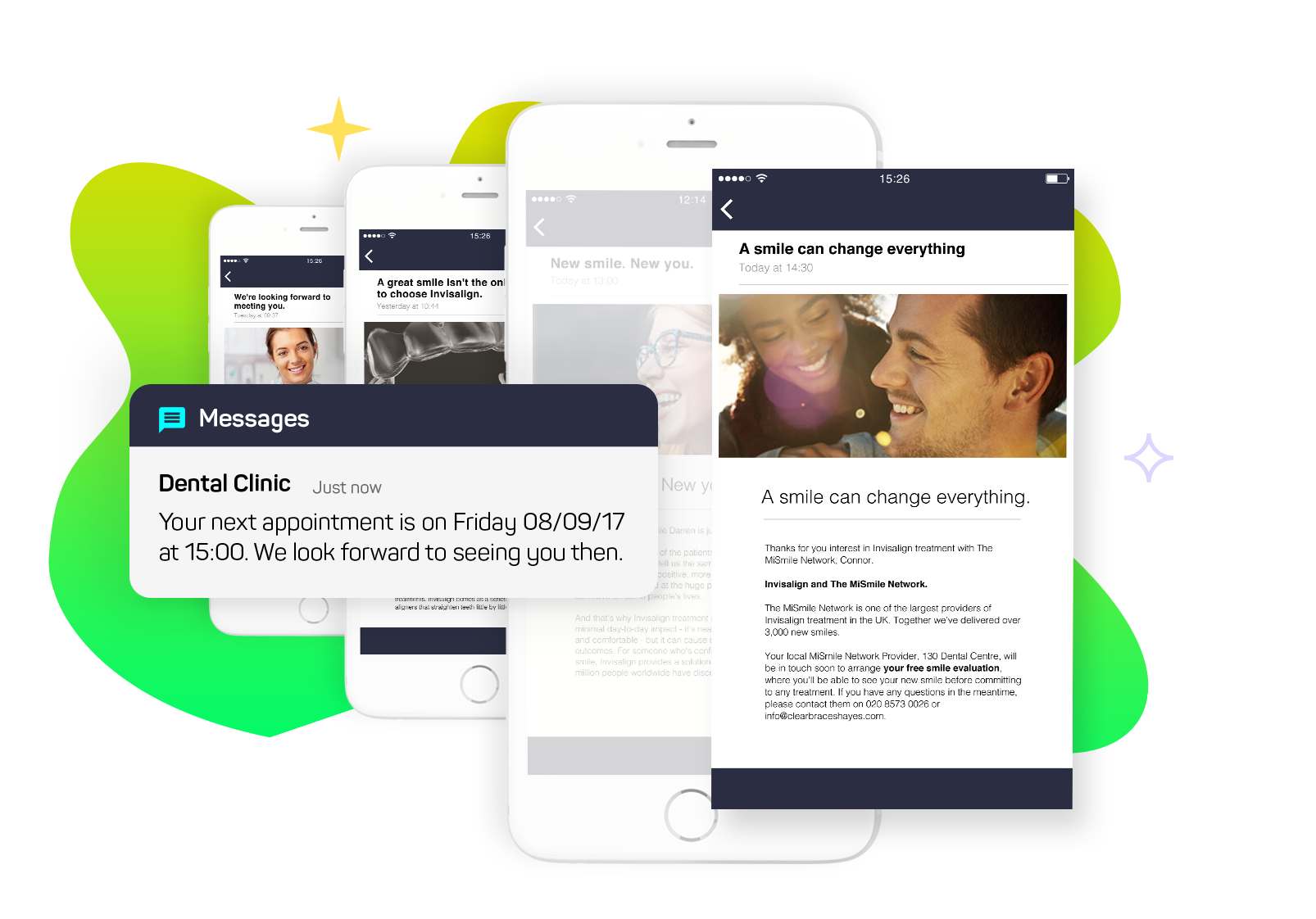 Real time information in one place
Wouldn't it be good to have a transparent view of your pipeline of potential treatments? What stage they're all at? Where do some fall out of the process?
Is there an opportunity to improve to conversion from consultation attended to treatment started? Perhaps your TCO is great at booking them in but for whatever reason they decide not to go ahead after their consultation.
Wouldn't it be good to know how long it typically takes to convert leads dependent upon treatment type? Or, how many times your team should try to make contact with a prospect before giving up?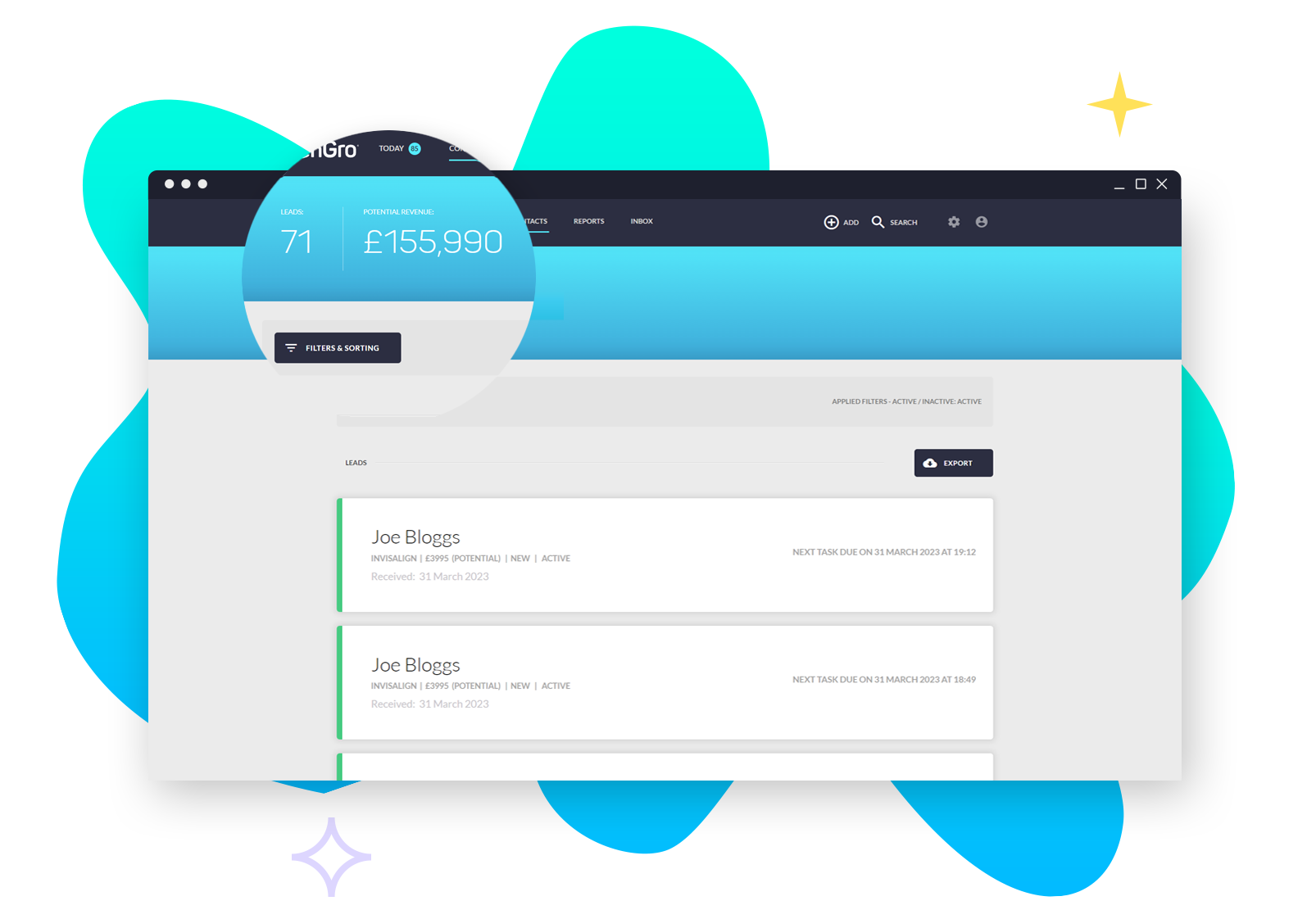 Key take-aways
Having a lead management system in place will:
provide structure and organisation around a core process.
help your team to be more effective and efficient.
support the delivery of a responsive and consistent customer experience.
boost conversion rates and in turn revenue.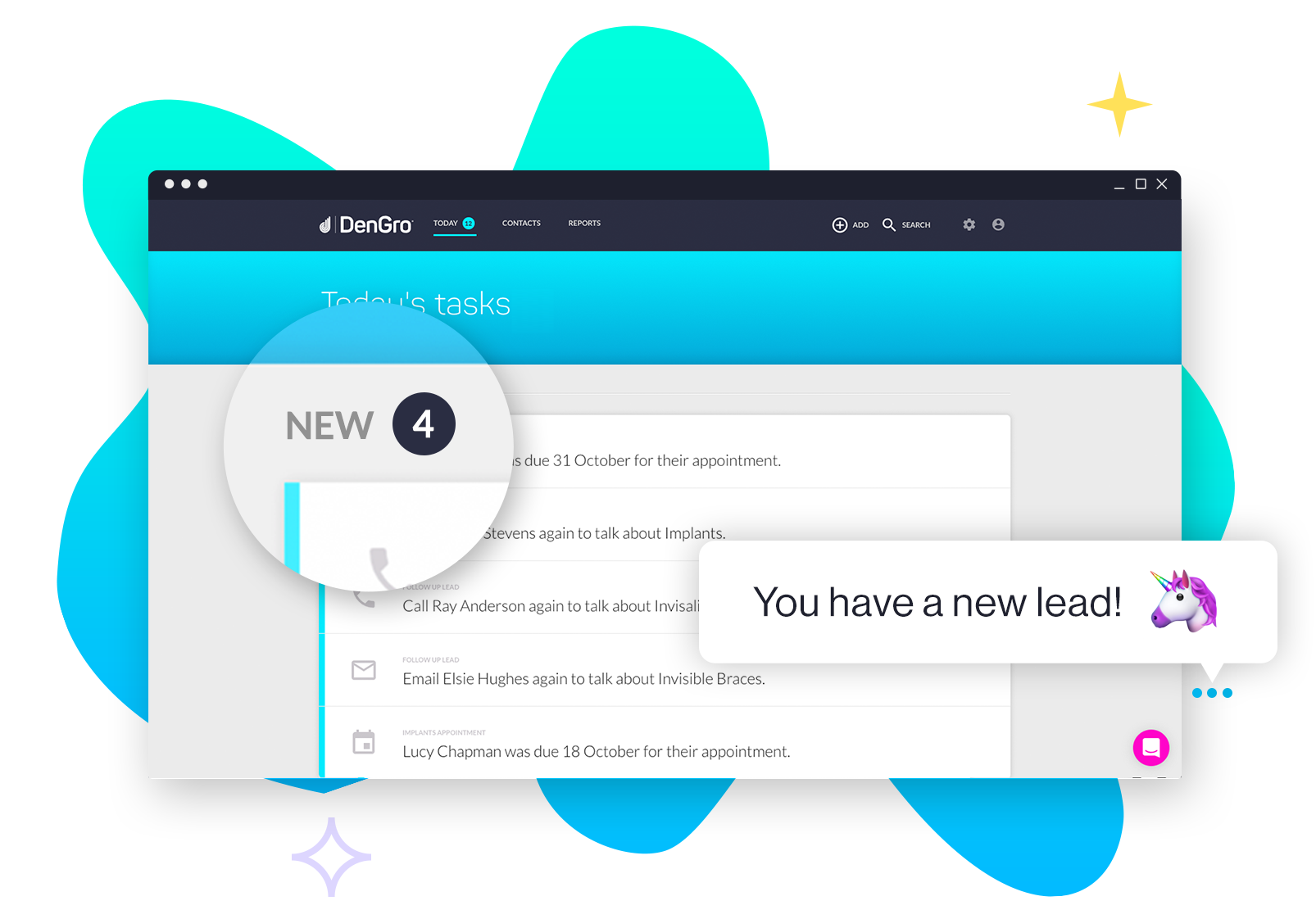 "

I really love DenGro, it's the best tool I have used for tracking leads "

"

I love it! A CRM that anyone can use. "

"

DenGro is by far the best CRM, it's very intuitive and the workflow is perfect for the dental industry. "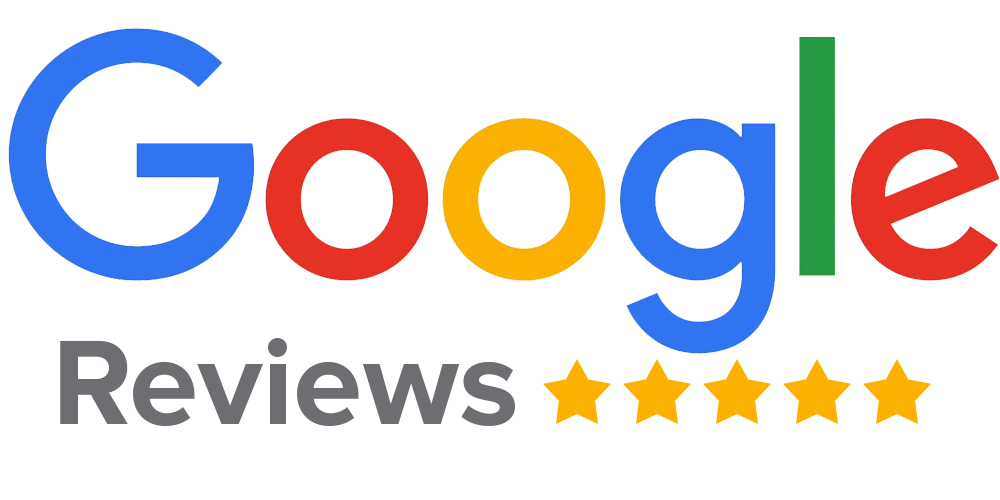 "

DenGro is fantastic! The interface is so easy, all the staff using it find it brilliant, the training was precise and the fact that help is on hand quickly makes it even better. So far so good! We would recommend it for sure! "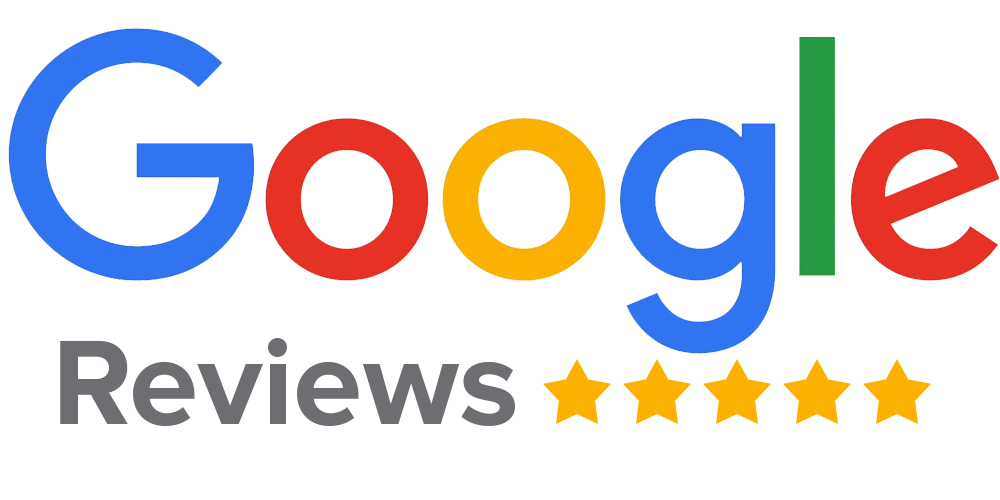 "

I've started using DenGro a month ago, but I already can see the difference it has brought. It so much easier to follow up the leads when everything is under one roof. "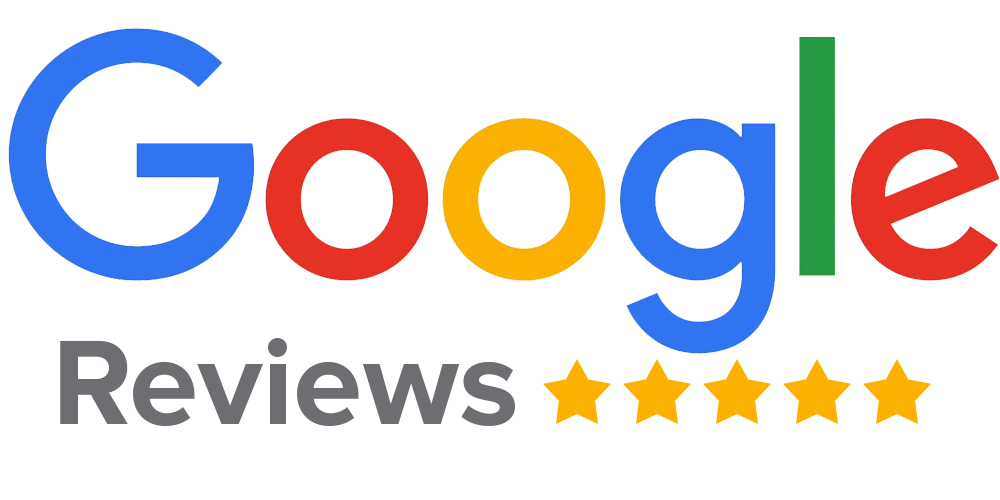 "

DenGro is the most effective new lead managing system. Professional, pre-written nurture massages that are sent out to potential patients and the best part is its all automated. Easy to use and provides a framework for all your staff. "

Start converting more leads into patients today
Catch, nurture and convert leads to treatment the easy way.