What is a CRM?
CRM (Customer Relationship Management) software is not to be confused with your dental practice management software like EXACT, Dentally, Aerona, SfD, Pearl, R4 and others). In a private or mixed income dental business a CRM software solution should be viewed as an essential component that slots in neatly between your lead generation activity and your PMS.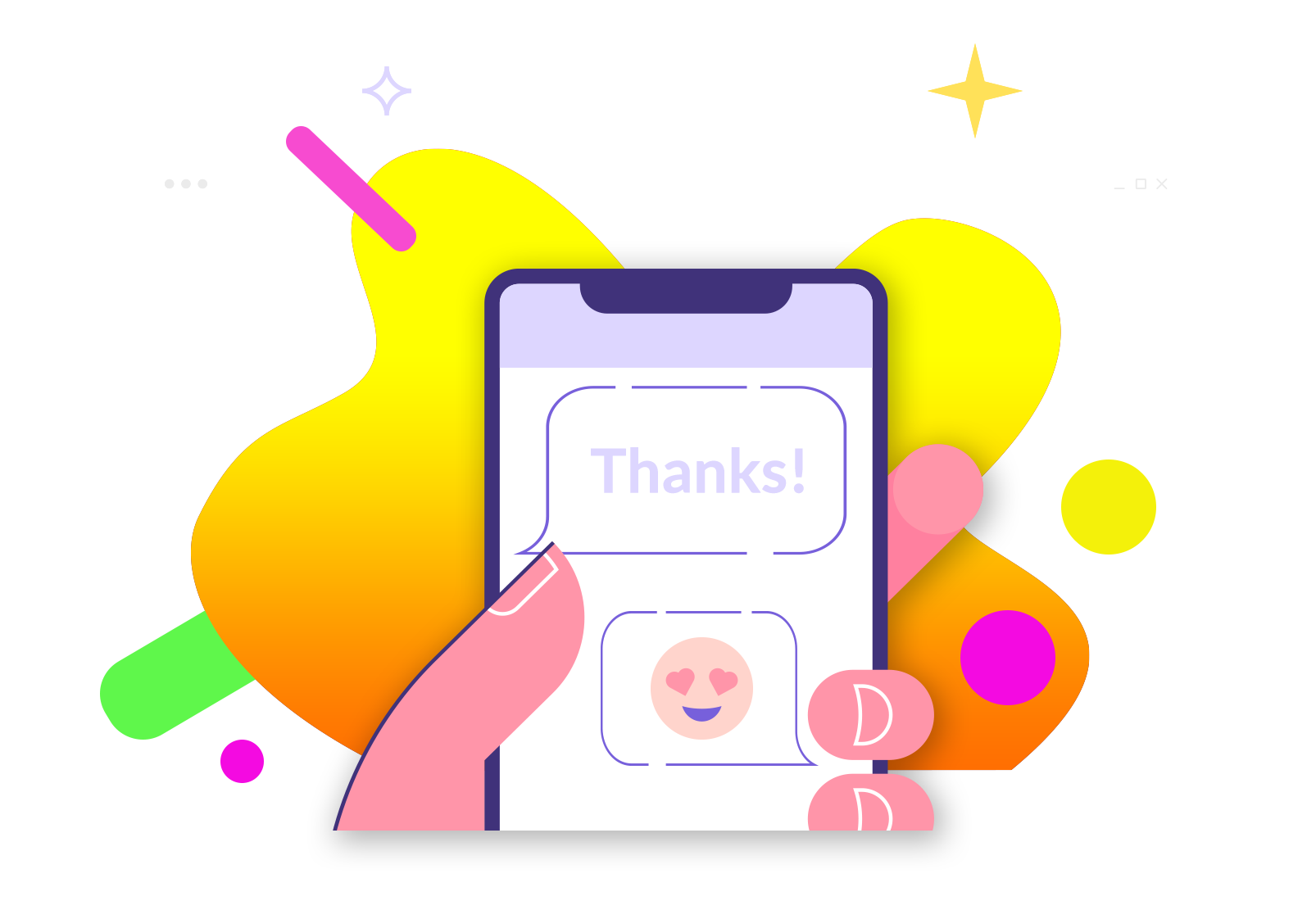 Why do I need a CRM?
When investing significant sums in lead generation activities or new patient marketing, having a CRM in place is a prudent way to ensure that you are not throwing your marketing budget down the drain. If you've paid for the leads that come your way (directly or indirectly) it makes financial and operational sense to have a solution in place that automates as much of the new patient journey as possible. There must be a systematic, smart approach to handling new enquiries about the treatments you offer, especially when your team has so many other things to do every day.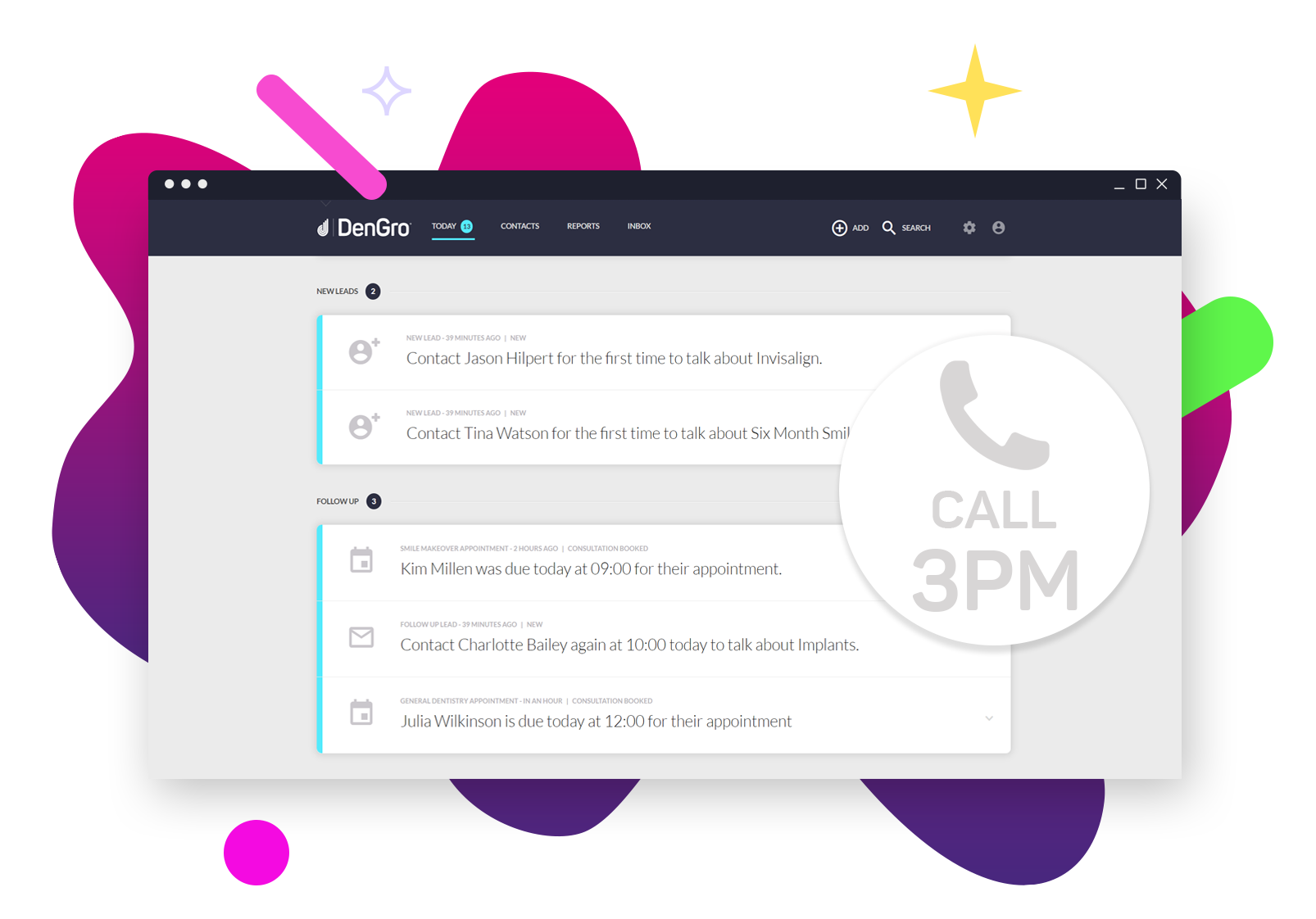 What can a good CRM do?
CRM's can be incredibly powerful, this is not an exhaustive list but it should be able to do the following:
Capture and collate all leads in one place.
Enable all enquiries, leads and referrals to be tracked and managed in one place so that you remove the risk of leads being missed or lost.
Act like a virtual PA alerting your team as new prospective patients submit their enquiries (via webforms, chatbots, ads on Facebook and Instagram) and reminding them when to follow up with prospects to keep the conversation going.
Automate routine and repetitive tasks through marketing automation, saving hours of time for your team who no longer have to both remember to write and then send emails at regular intervals. Emails and SMS messages are sent automatically every time a prospective patient enquires about a treatment. They are therefore acknowledged and provided with relevant information – read more about marketing automation here.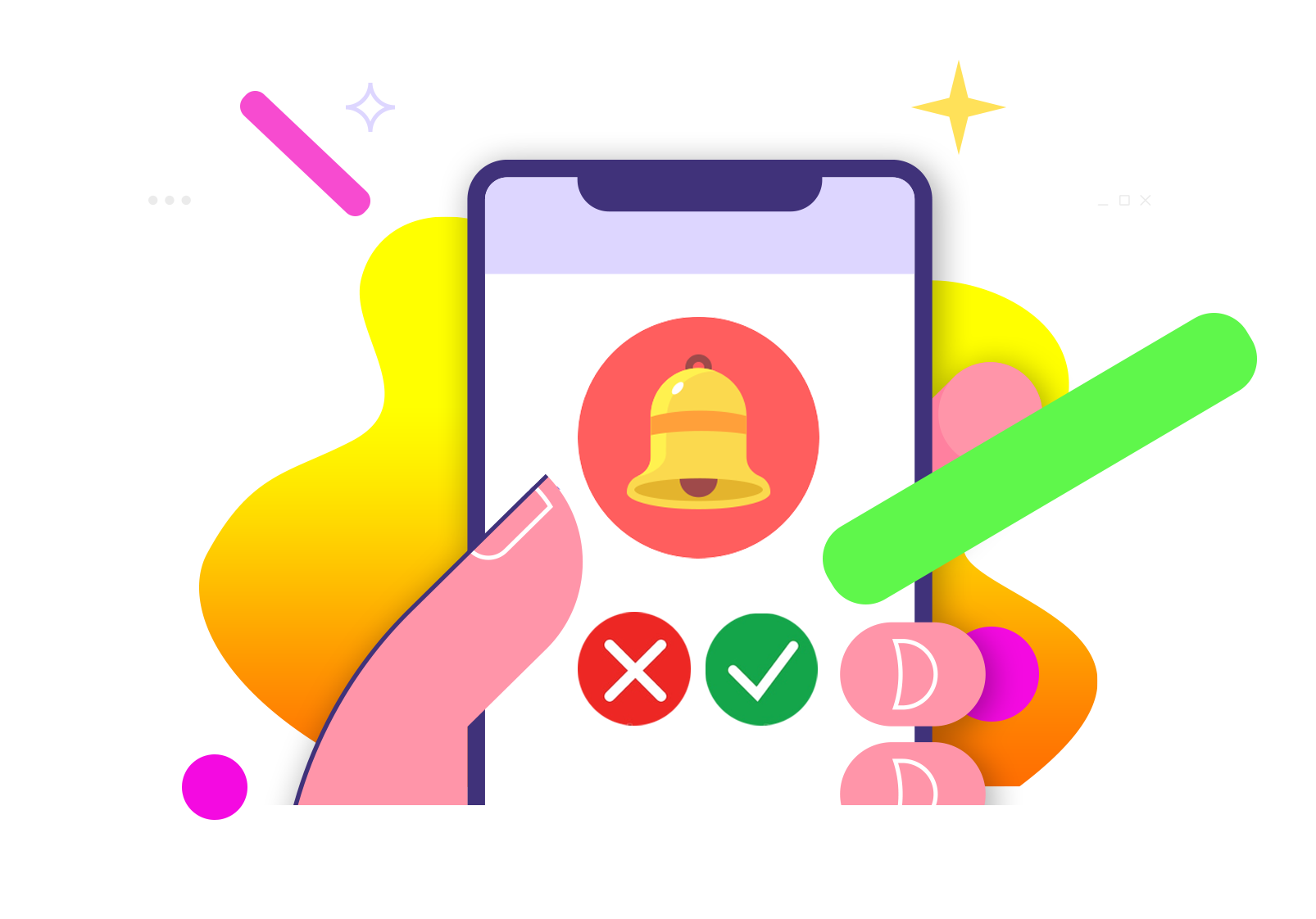 What can a good CRM do?
Provide business reporting and insight
It's also beneficial to understand:
Where all your leads are coming from (attribution), which sources and channels provide the highest quality leads so that the marketing budget can be aligned with campaigns and activities which deliver the best results and give you a positive ROI on that spend.
Where all your leads are in the pipeline, their monetary value (e.g. by treatment type), potential total revenue and your forecasted revenue based on your conversion rate
Why some people decide not to proceed – no one has 100% conversion but it's crucial to gain visibility of objections and reasons so that where possible, changes can be made to overcome these in future.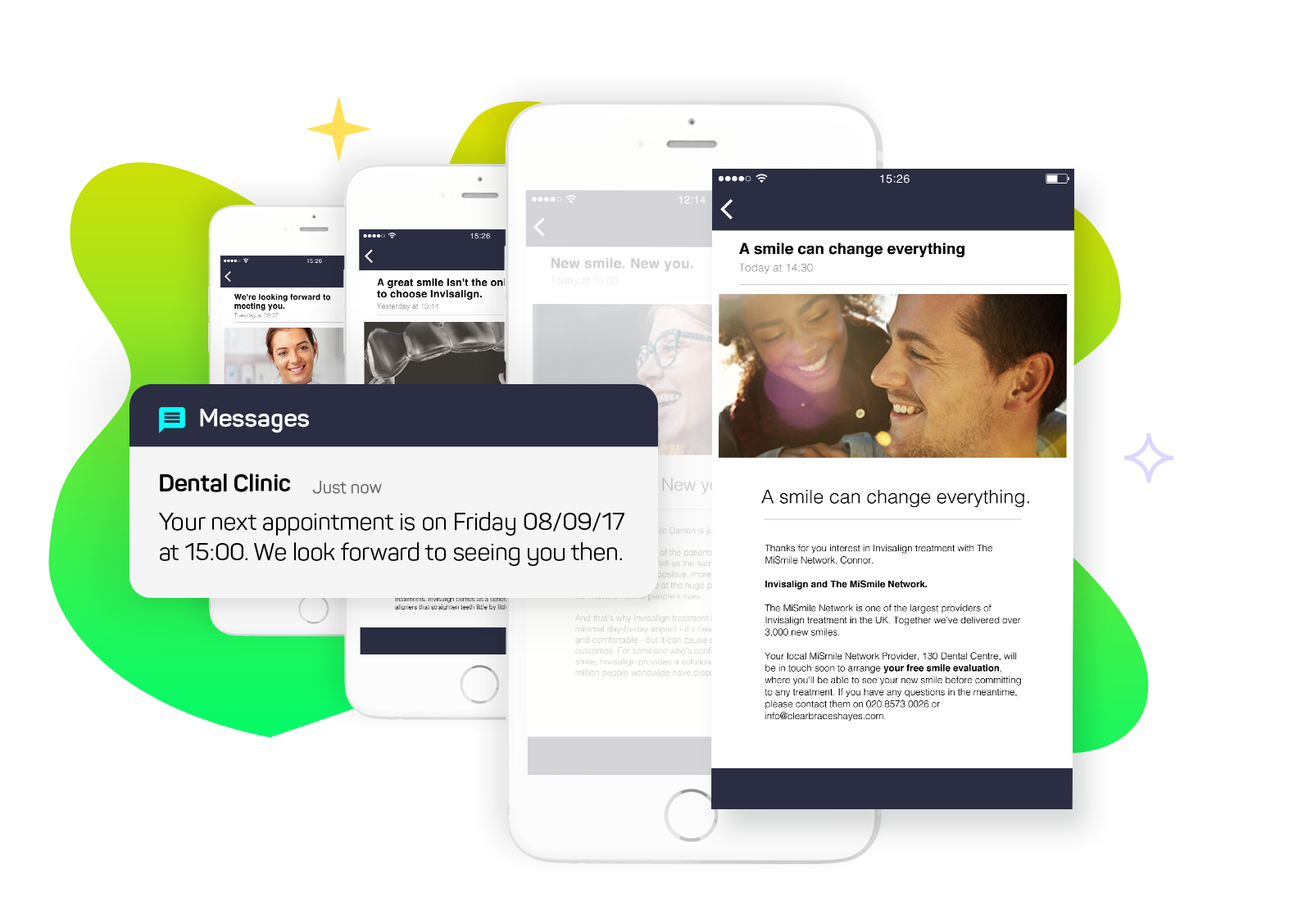 What can a good CRM do?
How well is your team managing new enquiries – a CRM can be your eyes and ears on the front desk. Knowing how responsive your team is when a new lead comes in, knowing if leads are not progressing through the funnel highlights opportunities to educate and drive behavioural change.
Ultimately the knowledge gained can inspire focus and motivate teams to achieve certain performance metrics, e.g. conversion rate or 'average time to first contact'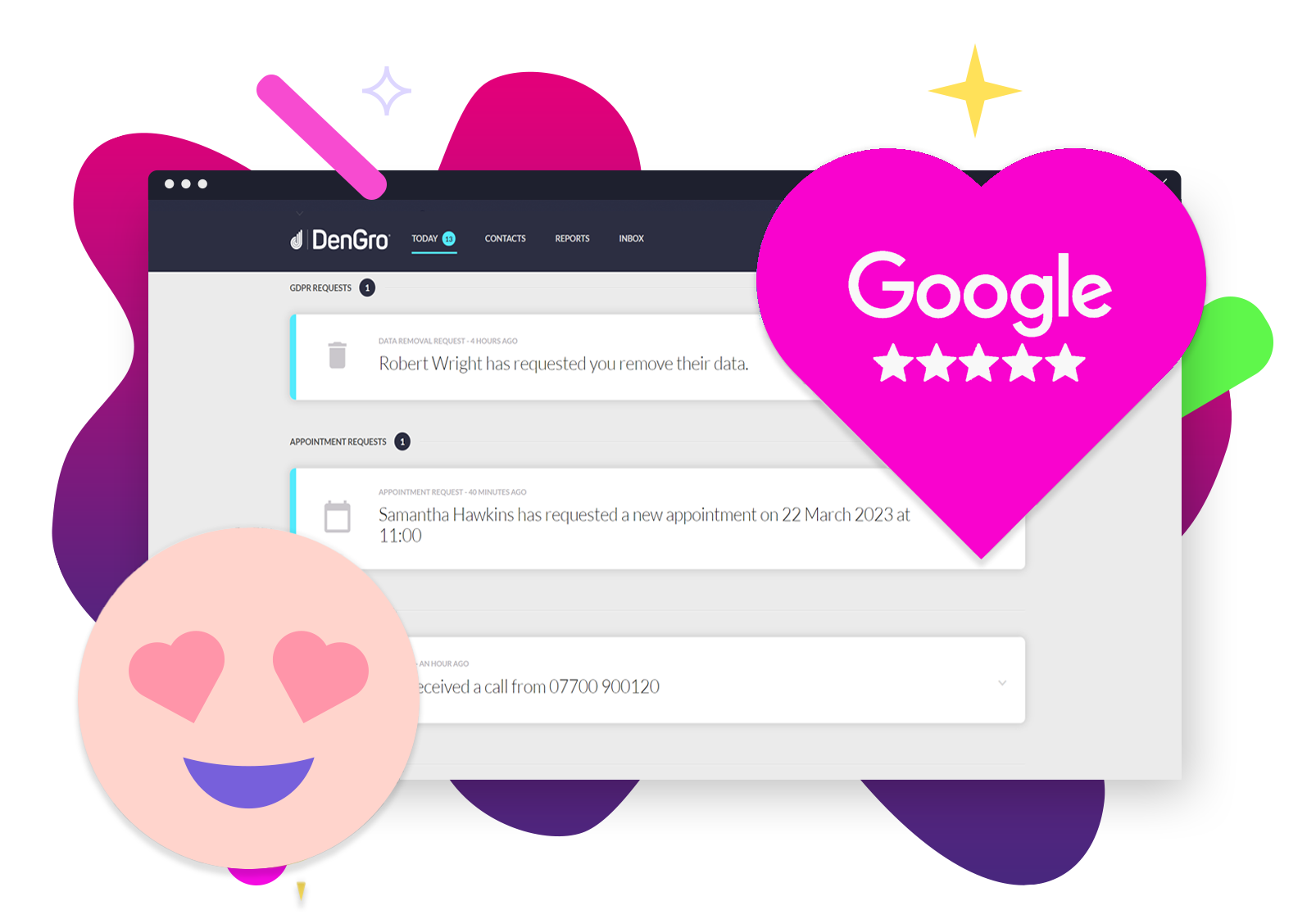 Integrate with your PMS
An added bonus of a good CRM is its ability to integrate with the PMS that you use. The ability to sync a patient (at the point that a lead becomes a patient) and appointment data across the two solutions enables your team to achieve greater levels of efficiency, saving hours of time, avoids the duplication of repetitive routine activity as well as reducing the chance of human error.
It needs to be pointed out that your PMS needs to be receptive to integration with a CRM or indeed other solutions. Some legacy PMS systems are not cloud-based and/or don't have an API which makes the integration difficult.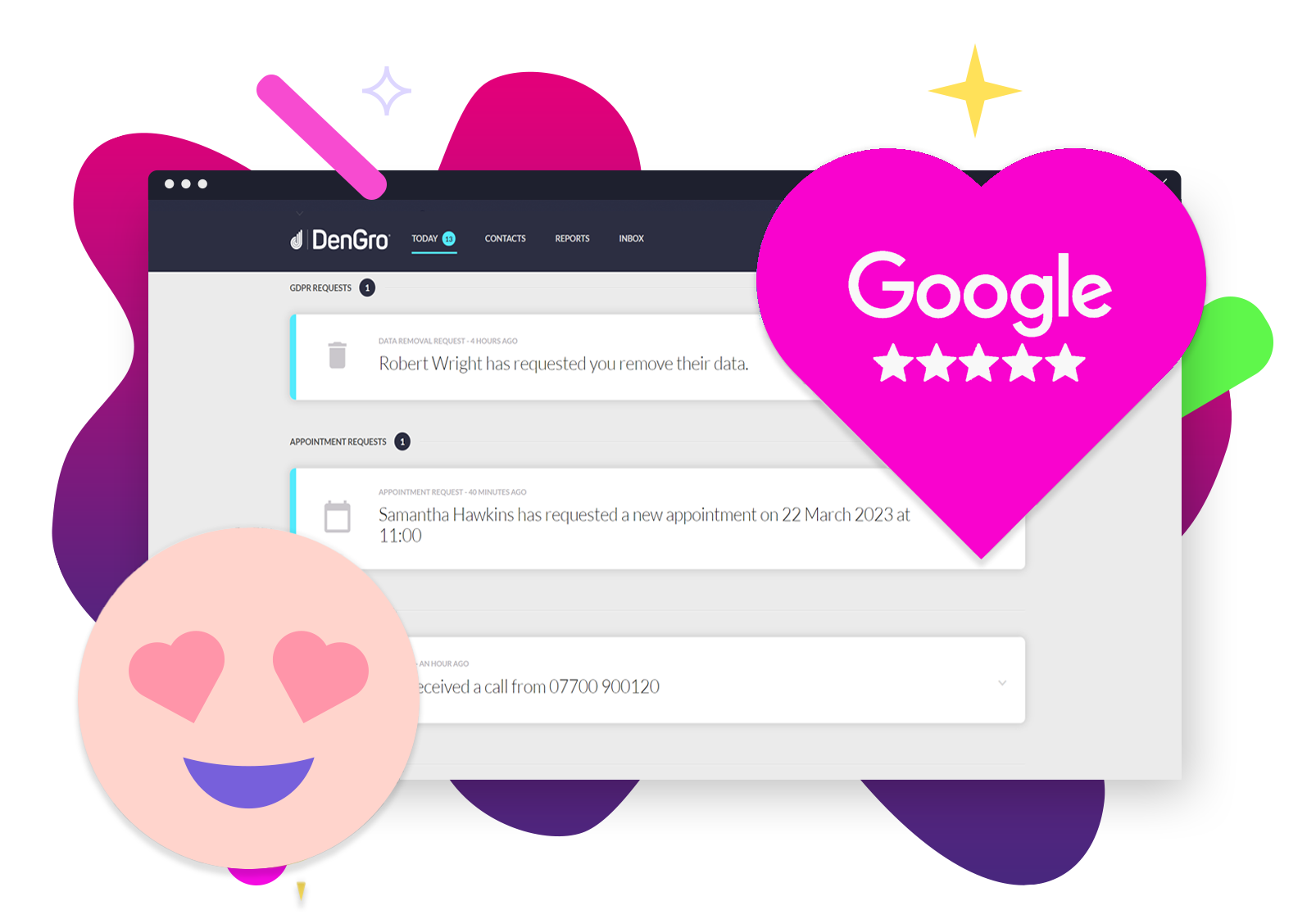 "

I really love DenGro, it's the best tool I have used for tracking leads "

"

I love it! A CRM that anyone can use. "

"

DenGro is by far the best CRM, it's very intuitive and the workflow is perfect for the dental industry. "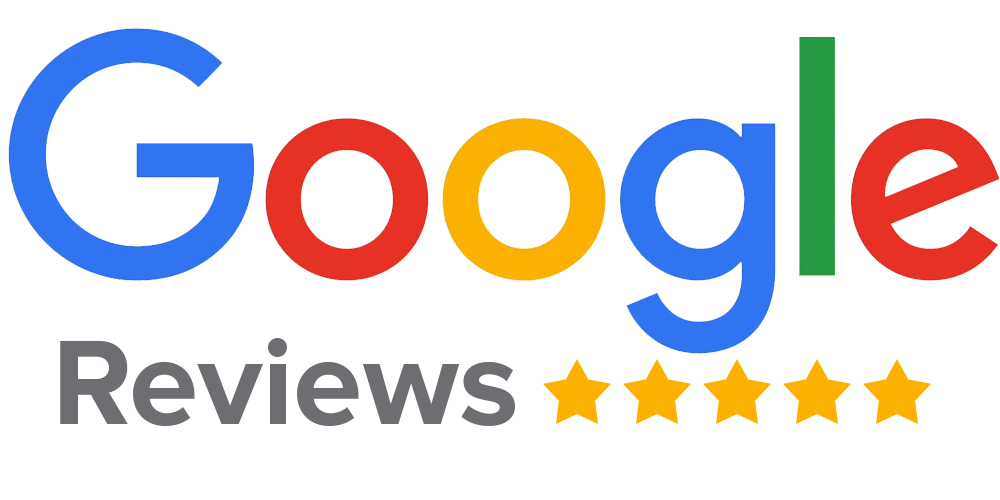 "

DenGro is fantastic! The interface is so easy, all the staff using it find it brilliant, the training was precise and the fact that help is on hand quickly makes it even better. So far so good! We would recommend it for sure! "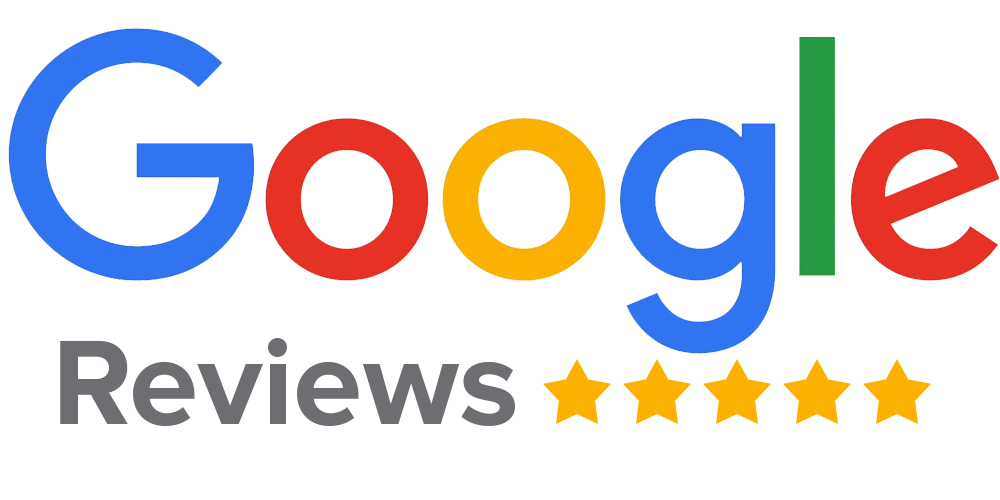 "

I've started using DenGro a month ago, but I already can see the difference it has brought. It so much easier to follow up the leads when everything is under one roof. "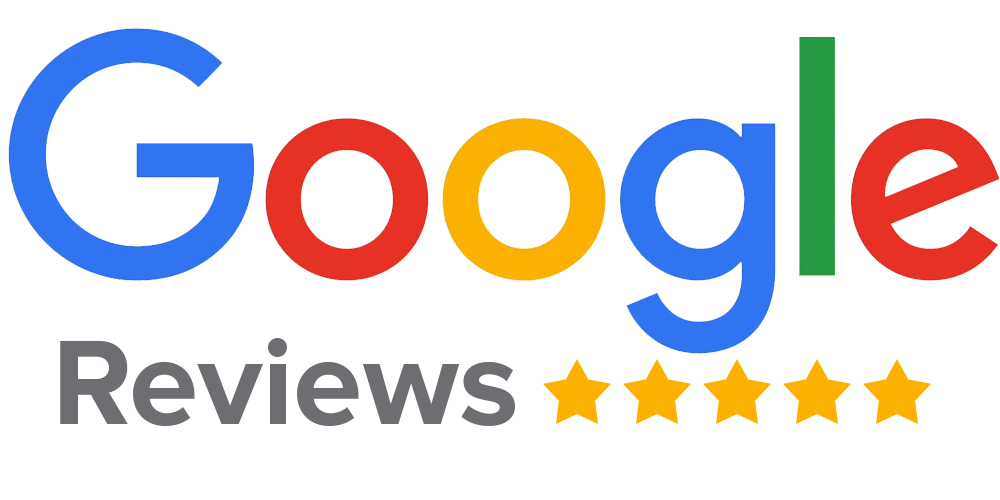 "

DenGro is the most effective new lead managing system. Professional, pre-written nurture massages that are sent out to potential patients and the best part is its all automated. Easy to use and provides a framework for all your staff. "

Start converting more leads into patients today
Catch, nurture and convert leads to treatment the easy way.