Published: 07/06/2022
Read time: 1 Minute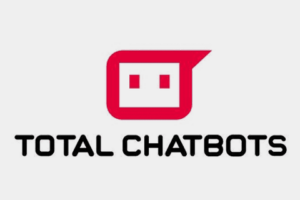 Flori is a 24/7 virtual assistant for your dental practice. Integrating onto your website, Facebook Messenger and WhatsApp, Flori is there to welcome visitors to your page, maximise conversion of new treatment enquiries, answer commonly asked questions and offer live chat backup if required.
Flori's advanced features allow for you and your clients to interact using automation via video, audio and images to help you pre-diagnose client treatment requests effectively, whilst providing them with a highly engaging experience to increase conversions and insight for your dental practice.
Flori integrates seamlessly into DenGro to ensure treatment leads can be fully nurtured, giving your customers a seamless, high quality end-to-end experience.
Our team set up and customise Flori for your individual practice so you don't have to. All of our plans come with no set up fee, no contract and a 30-day free trial. Try Flori today!
Contact: Andy
Email: hello@totalchatbots.com
Tel: 0141816 4955
Website: flori.totalchatbots.com