Published: 07/06/2022
Read time: 1 Minute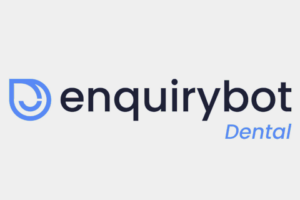 Supercharge your website and turn your visitors into patients.
EnquiryBot Dental is a fully automated concierge service for your dental practice website. It will engage with more of your visitors 24-7, even when you're closed.
It's tailored to match your website and bespoke, promoting only the treatments you want enquiries for.
More engagement. More Insight. More Consultations.
For existing customers:
Contact: Adam Smith
Email: adam@enquirybot.com
Website: https://www.enquirybot.dental/
For new customers:
Contact: Nin Gandhi-Patel
Email: nin@enquirybot.dental
Tel: 07930 327445
Website: https://www.enquirybot.dental/