What does the integration do?
Our integration allows users to create a new patient in EXACT from a DenGro lead task, link a DenGro lead to an existing patient in EXACT and sync the lead details in DenGro with the patient record in EXACT.
What are the benefits of this?
Being able to link a lead to an existing patient record in EXACT (at the point where they are being booked in for a consultation) avoids you having to go to EXACT to enter the same information and avoids the potential creation of a duplicate record.
The benefits of this powerful integration is to reduce duplication, reduce the chance of human error and save you and your team valuable time. Combining workflows is incredibly powerful.
How do I enable the integration?
To connect your DenGro account to your EXACT account, you'll need either Manager or Integrator access to DenGro.
1. Go to Practice Settings (the cog symbol at the top right of the screen) and select Practice Integrations
2. When the page refreshes, scroll down to the EXACTpod and click to open more information.
3. Next, click on Request Integration and enter your EXACT Practice ID.
This will send a notification to the DenGro Practice Support Team who will enable the integration and let you know when the integration is LIVE and ready to use.
Click here to watch a short video on how to do this.
Great, all set – how do I use it?
To create a new patient profile in EXACT from a DenGro lead task, you'll need to make sure you've enabled the EXACT integration on your DenGro account.
From there, simply follow the prompts in the DenGro task for the lead, to create a new patient in EXACT using the information captured in DenGro.
You may be asked to confirm some additional details about the lead before their record can be created in EXACT.
How do I create a New Patient Via a Task?
How do I link a DenGro lead to an existing patient in EXACT?
Through the DenGro task flow, you can also choose to link a lead to an existing patient profile in EXACT. Again, you can do this by answering the questions and prompts from DenGro.
Can I link a DenGro lead to an EXACT Patient outside of a task?
Yes! You can link a lead to an existing EXACT patient profile at any time, from the Lead Profile Page in DenGro.
Simply search for the lead in DenGro using their name, email address, or phone number and click to go through to their profile page.
From there, click on the Link Lead to Patient at the top right of the page.
How do I sync a DenGro lead with a patient in EXACT?
Once a DenGro lead has been linked with a patient record in EXACT, you can choose to sync the two profiles and update either system with any changes to the lead's personal information.
The video's below show how you can sync from either platform seamlessly.
For example, if you change the lead's mobile number in DenGro, you'll need to click the Sync Lead button on the lead's Profile Page in DenGro to update the lead's record in EXACT.
This also means if you make a change in EXACT, such as a leads name, the changes will be reflected back in DenGro. Please watch this video to show you how this works.
Syncing a change in EXACT from DenGro
Troubleshooting
From time to time there can be issues with syncing leads between both platforms. Exact isn't a cloud based solution, so if there are issues connecting to EXACT account we can ensure this is highlighted on the lead record.
This video shows you how these error messages from EXACT are displayed within DenGro on the lead profile page.
A faster, more secure and efficient way to manage leads captured directly from your Facebook promotions.
You can use DenGro to collate and track leads, created from your Facebook lead ads with our Facebook integration. This means you can set up a Facebook advertising campaign and wait for your leads to head straight into DenGro. It's as simple as one, two, three:
Enable integration with Facebook.
Link your Facebook Lead Ads Form.
Watch leads roll into DenGro.
In order to integrate with Facebook, you'll need to have a Manager/Integrator role in DenGro and have Admin rights for your Facebook Page.
Benefits of integrating your lead ad forms
No more lengthy CSV downloads. You won't have to manually transfer or download your leads from Facebook, they'll head straight into DenGro.
Increase lead response time. The process is faster, which means your practice can respond to leads faster.
Improved communication. The conversation between you and your prospective patient begins straight away, which ultimately means they are more likely to convert.
Better reporting. See where your leads are coming from, and how well your Facebook ads are performing.
Steps to take in Facebook.
The first step is to create a Facebook Lead Ad Form.
Before you can send all your leads from Facebook into DenGro, you'll first need to set up what's known as a Facebook Lead Ads Form. You do this from your Facebook account, and you'll need to have Admin status (or ask nicely for permission from whoever in your practice has access). Setting up a Facebook Lead Ads Form is super simple.
Log in to Facebook and follow these instructions.
Don't forget that Lead Ad Forms require you have a link to your Privacy Policy, so make sure that your practice has an up-to-date Privacy Policy available. This is part of the updated GDPR legislation. To find out more about DenGro and GDPR, read more.
Connecting up one Facebook page
The first step is to enable the Facebook integration so the Facebook page is connected to your DenGro account
Remember you must have a Manager/Integrator role in DenGro and be a Page Admin on the Facebook Page to do this.
If the person that enables the integration is removed from the Facebook page at a later date, this will mean the integration is no longer valid and leads will not be received into your DenGro account. You will need to remove the integration and enable it again with someone who does have admin access on the Facebook page.
Step1:
Access 'Practice Settings' in DenGro. This is the cog icon in the top right-hand corner of your screen.
Step 2:
Go to 'Practice Integrations'. Facebook will be shown as one of your available integrations. Click 'Login to Facebook'.
Step 3:
A Facebook window will pop up asking you to 'Continue' as your Facebook profile. Click 'Continue'.
Step 4:
Facebook requires your authorisation. Click 'OK' to accept.
Step 5:
The DenGro Integrations page will now show the available Facebook Pages you manage. To 'Enable' a Facebook Page, click on the button on the right-hand side. It will turn blue.
Step 6:
DenGro logs who enabled the Facebook Page and when. Only the person who enabled the integration can click the button back to disable it.
Step 7:
Please test your lead ad form to ensure that it's working correctly with the testing tool in Facebook Testing Tool . This will ensure that the leads are being received in your DenGro account. Your test lead will come into DenGro and show as a task on your dashboard prompting you to: 'Link your Facebook Leads Form to DenGro'.  Please click on the task.
Step 8: Link your form
You'll see one or more 'Pending' leads. Click the lead to link your form.
Step 9:
On the left-hand side, choose the relevant treatment. The box beneath gives you the option to add an affiliate for partnered advertising or click 'Practice' if it's your own offer.
Step 10:
On the right-hand side, match the title headings to the choices from the drop-down menu. For example, Name, Email, Telephone. This ensures the information from your Facebook Lead form is sent into DenGro correctly.
Step 11:
Click 'Done'. It might be worth refreshing your screen here. Your 'Pending' leads will now be in DenGro and enter the nurture process. (If you've got notifications set up, you'll receive a notification.)
Additional steps if connecting up multiple Facebook pages (Groups)
You may want to connect up multiple pages if your practices are part of a group.
Complete Step1 and 2 as above

Step 3: Select in Facebook ALL the pages you will want to be connecting to DenGro. This will ensure that you can then enable the relevant page at an individual practice level via the blue toggle button.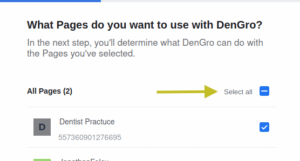 Step 4: Ensure all permissions are toggled on: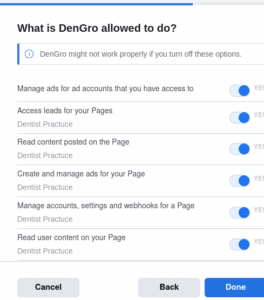 Step 5:
Confirmation will be given that your Facebook pages are now linked to DenGro.
Now log into each practice account ,one by one, so you can enable the integration to the relevant matching page.
On the Practice Integrations page this will now show the available Facebook pages you manage and you select 'Enable' on the Facebook Page that corresponds to the practice account you are in. Toggle the button on the right-hand side and it will turn blue.
Then complete the remaining steps, the same as you do for connecting one Facebook page.
Additional Features for Groups
If you are a group you have may have different requirements based on your Facebook set up. You may have one Facebook page for your entire group or each practice may have its own Facebook page.
If you have a Group Facebook page you may want to ensure that the leads from your lead ad form only go to one particular practice, for example if it's a campaign for a specific treatment or an open day.
When creating a lead ad form under the the tab called Settings add the parameter name of assignment_token and then in the Parameter value add the token number for the practice you want to receive the leads. The practice token number can be found on the relevant practice's Practice Integrations page. By including this detail on your form only this practice will receive these leads.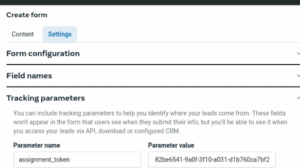 We also support Facebook store locations, if you want to include a list of practices as a dropdown on your lead ad form this will allow the lead to go directly to that practice, based on the selection. More details on Store locations can be found here
Watch leads roll into DenGro.
That's it. All the leads from this Facebook form will now head directly into DenGro, ready to be converted fast.
The good news is, you can connect multiple ad campaigns to one form. DenGro recognises which leads come from which ad, even if they are all using the same form. This gives you the option to use one standard form for your Facebook ad campaigns and you'll only have to link DenGro to the form once.
If you create and use another Facebook Leads form, you'll need to follow the process above to link each new form.
Good to know
Facebook will only hold your lead information for 90 days. If you haven't completed your 'Link your form' task, then leads older than 90 days will disappear.
You can use one form for multiple adverts on Facebook, so it's worth connecting your form straight away – once it's done, you don't have to worry about it. If you disable your Facebook Pages in Integrations in DenGro without first connecting any Facebook forms, leads that have not yet come into DenGro will be lost.
Troubleshooting
If your test leads are not appearing in DenGro this is likely due to Facebook not being unable to to complete this process and pass your lead data to us. Typically this will be an issue within your Facebook account so it's important to troubleshoot with Meta/Facebook in the first instance. When testing a lead with the testing tool your dashboard in Facebook will let you know if the lead was sent successfully or display an error message if there is any issue with sending your leads out so you can address and fix.
Examples of error messages are:
CRM access has been revoked from Lead Access Manager.
This error appears if the CRM access in Facebook has been removed or revoked by an account admin. This help article from Facebook explains more on how to resolve:
https://www.facebook.com/business/help/540596413257598
The page admin who installed the app has ceased being an admin
This error appears if the person who enabled the integration in DenGro initially has since been removed as a page admin on Facebook. You will need to ask the person who enable the integration initially to remove it from DenGro or if that's not possible to do then let us know so we can look to remove it for you. Once the integration is removed then it can be reenabled by someone who does have an admin role on the Facebook page.
When a business is clear on the goals it wishes to achieve, its KPIs (Key Performance Indicators) are easier to set and will provide visibility on whether the team is on track to achieve those goals. Monitoring these KPIs will help you see if those whether or not the business is on track to achieve those goals. Here are the twelve KPIs all dental businesses should monitor daily or at least weekly.
Best KPIs to Monitor for Dental Practices
Ad Spend/Marketing ROI
Chances are you already use social media platforms such as Google My Business, Facebook and Instagram to market your practice; and if you do, you may have already dabbled in paid (sponsored) ads. Monitoring your digital marketing campaigns is quick and easy to do because these platforms provide their own native KPIs for you to keep an eye on how your campaign is performing.
Whether your marketing objective is lead generation, re-targeting, brand awareness, or advertising a new product or service, it is crucial to keep a regular eye on these KPIs to ensure that the ad is on track, reaching the right audience, and will serve a profitable ROI at then end of the campaign.
CPC (Cost-Per-Click)
All marketing campaigns cost money, and regardless of your budget, keeping an eye on your spend is important to stay within your spend margin and to ensure your campaign is performing as it should.
CPC (cost-per-click) ads are paid online advertising campaigns. You are charged for the clicks it receives based on the keywords that you are bidding on. How much you pay for clicks is influenced by your campaign's performance, such as how visible your ad is and how frequently it is shown to your audience.
Your CPC metrics will help you monitor your spend, as well as your campaign's overall performance.
CPL (Cost-Per-Lead)
Similar to monitoring your CPC, keeping tabs on your CPL will give you a good indication of how your campaign is performing in terms of lead generation by providing essential data as to whether or not your marketing is garnering new clients in a cost-effective and rhythmic manner.
Source of Leads
KPIs that allow you to see your lead sources are important because they provide insight into how (and why) prospects find you. This allows you to utilise the most profitable sources and improve the customer experience/buyer's journey with specially targeted content, communications, and interactions, thus enhancing the likelihood of conversion.
Number of Leads
As with monitoring your lead source KPIs, tracking how many prospects you're drawing in over a month/quarter/per annum allows you to see if you're reaching your goals and whether any ad campaigns you're running are performing as you'd hoped. If you need to bump up those numbers, these KPIs can indicate areas of your marketing that may need to reworked, such as your target audience, content quality, or ad format.
Average Time to First Contact (Team Responsiveness)
Monitoring your team's responsiveness is important for two reasons: one, the more responsive the team is the better the customer experience and likelihood of conversion, and two, it shows how well your Front-of-House is handling new customer enquiries. It will let you know if your team are equipped to make the customer experience informative and valuable but also your team has enough time in the day to carry out all their tasks.
Appointments Booked
By keeping a close eye on your practice's booked appointments over the weeks/months can provide valuable insight to yourself – and your customers. If there is a high volume of clients, there is likely to be a certain waiting period for a new prospect to get booked in, and this can suggest to new prospects that your practice is reliable and well-favoured among your patients, and therefore is a good business to be involved with.
It can also be a useful way to measure revenue. For example, if your appointments are high but revenue is still low, this could suggest that your service costs need to be tweaked.
FTAs (Failed-to-Attends)
Missed dental appointments will cause a practice a number of problems. Simply put, they are a waste of time and money.
While the occasional non-attendance is to be expected, if this is a regular problem, your practice will begin to incur a decrease in revenue. So, if you're noticing your quarterly or annual revenue is lower than it should be (with no plausible explanation), chances are your practice has experienced a succession of no-shows.
Coming up with a plan to safeguard yourself against FTAs (such as cancellation fees, blocking patients who regularly miss appointments without warning, etc) can help curb this issue. But getting a firm grasp on how many no-shows you are experiencing is the first step.
Conversion Rate (Enquiry to Treatment Started)
This helps you focus on the importance of converting and nurturing a prospect from the initial enquiry to when they undergo their treatment. Once you are aware of your practice's conversion rate over a set period of time, you can better manage the customer acquisition costs (if needed) and can see if you're behind, on top of, or ahead of your conversion goals.
Conversion Rate (Consultation Attended to Treatment Started)
As we know, the buyer's journey does not end at the conversion point. A prospect may attend a consultation, but that does not necessarily mean they will take up the treatment at your practice.
This is the importance of nurturing – and the importance of monitoring lead behaviour from after they have attended their consultation and whether or not they proceed with treatment (if not, why?)
Reasons For Not Proceeding With Treatment
As a dental practice, you're likely already aware that it is important to understand why a prospect is unwilling to proceed with a treatment. There can be a number of reasons (cost, fear/anxiety around dental treatment, etc), so having a firm grasp on reoccurring patterns for refusing treatment can help you implement plans to put in place to encourage the patient to undergo their treatment with your practice.
Patient Acquisition Cost
Monitoring your patient acquisition cost can help a practice understand how its marketing budget is being spent and can divulge where opportunities to increase your return-on-investment may lie. This goes beyond just calculating your ad spend, because your patient acquisition cost includes other financial factors that need to be taken into account. When a practice is familiar with calculating their PAC, this will help them with directing their future marketing budgets in a more cost effective way.
Conclusion
We get it – it's a lot to keep track of!
It can be time-consuming keeping track of all of these KPIs – but it is a worthwhile use of your time and crucial to know your numbers and get a handle on business performance.
If you're worried about how to achieve all of this, and if there's even enough hours in the day to monitor all twelve of these factors – good news; there is!
At DenGro, we provide dental businesses with CRM and marketing automation software that helps your team(s) capture, nurture and convert more of your prospective patients into new patients. Our technology is simple and easy to use for all users, and our automated workflow and PMS integrations relieves the pressure on teams so they have more time to do what matters; talk to and look after potential and existing patients. For more information on how DenGro can help your dental business thrive, click here.
If you've chosen DenGro for your dental business and are wondering how it could work in tandem with your other software, this article will explore which solutions you can integrate with your DenGro account, what the integration will help you achieve and how to enable the integration.
What Software Can DenGro Integrate With?
DenGro software wasn't designed as a stand-alone product. Instead, it is part of essential set of solutions for dynamic growing businesses that supports operations and growth. So, here's some examples of what software it works well with:
Dentally
Dentally is a smart practice management system – just like DenGro –  it's cloud-based; so it's reliable accessible and easier to integrate with other software.
When you couple DenGro with Dentally, they're the dream team for Practice efficiency because you can say goodbye downloading data, as well as manual inputting of information. Appointments in DenGro are linked and synced in Dentally too, meaning it's a joined up system that's seamless and stress free. A Dentally-DenGro team can also support prospect conversion. Plus, with real-time access to prospect information, this duo will make your patients' practice experience smoother.
Here's how to integrate Dentally with DenGro.
EXACT
EXACT PMS will be familiar to many. The DenGro-EXACT integration allows users to create a new patient in EXACT from a DenGro lead task, link a DenGro lead to an existing patient in EXACT and sync the lead details in DenGro with the patient record in EXACT.
Please note: to connect your DenGro account to your EXACT account, you'll need either Manager or Integrator access to DenGro.
Go to Practice Settings (the cog symbol at the top right of the screen) and select Practice Integrations
When the page refreshes, scroll down to the EXACT pod and click to open more information.
Next, click on Request Integration.
The DenGro Practice Support Team will be notified. Once they have enabled the integration, you will receive confirmation that the integration is LIVE and ready to use.
For more information on integrating DenGro with EXACT, click here.
Advertising Platforms
Facebook (and Instagram)
Connecting Facebook with DenGro is a faster, more secure and efficient way to manage leads captured directly from your Facebook promotions and ads.
As we mentioned earlier, one of the key benefits of DenGro software is nurturing your prospects, so by marrying the software with this social media platform you will be able to collate and track prospects that have been plucked from your Facebook lead ads. This means you can set up a Facebook advertising campaign and your leads will head straight into DenGro without any manual nurturing from your team. Here's what to do:
Enable integration with Facebook
Link your Facebook Lead Ads Form
Watch prospects roll into DenGro.
Please bear in mind: In order to integrate with Facebook, you'll need to be an Admin user in DenGro and have Admin rights for your Facebook Page.
The Benefits of Integrating DenGro with Facebook
No more lengthy CSV downloads. You won't have to manually transfer or download your prospect from Facebook because they'll head straight into DenGro.
Faster response times. The process is faster, which means your practice can make contact with prospective patients faster.
Improved communication. The conversation between you and your prospective patient begins sooner, improving the likelihood that they will decide to proceed with treatment.
Better reporting. You'll be able to see where your prospects are coming from, and how well your Facebook ads are performing via key performance indicators (KPIs).
More information on how to get started can be.
Integration Made Easy
We hope you have found this article insightful on one of the numerous ways DenGro can elevate your Practice's productivity and efficiency. However, if you feel you need some assistance or further information, please do not hesitate to reach out to support@dengro.com.
While lead automation software is brilliant for taking prospects and converting them into patients, DenGro tech goes much further than that.
One of the key reasons for hundreds of practices using DenGro every day is to improve productivity and boost the efficiency of your practice. In managing the workload of your team, DenGro's dashboard focuses on what needs to be done today, no need to worry about when to follow up with numerous prospective patients or what other tasks need to be completed. DenGro will take care of that guiding the team on a daily basis like a virtual PA
So, while you may already be familiar with – or using – DenGro software, we want to know: are you using the software to its full potential to drive team efficiency?
Prioritising Your Team's Daily Workload With DenGro
As your team's virtual PA DenGro's workflow and outcome based tasks are easy and intuitive so that all users are able to handle their tasks quickly and effectively. Leaving the team feeling in control and on top of new patient enquiries. Just some of the other benefits of DenGro software includes:
Your team can allocate its tasks via the 'Today' page, prompting and guiding everyone on what to do on a day-to-day basis; splitting out activity into specific tasks, such as making contact with new leads, follow-ups with existing leads, new referrals, new general enquiries, practice set-up (e.g. admin tasks related to integrating DenGro with other software your practice may use) and practice notifications (e.g. SMS messages that failed and need to be resent). This allows the team to identify and 'stovepipe' all tasks, so that they can be done in one go, rather than flitting between different activities.
Enhanced marketing automation means your team never has to write an acknowledgment or nurture email again – DenGro does it for you. Branded to your practice, these messages have been written for over 150 different treatments, and also the stage the lead is at (new, follow-up, consultation booked and so on) saving so much time that would otherwise have been used up creating these emails over and over again.
Managing & Analysing Growth
Using DenGro drives practice growth through lead nurture and conversion. Dental businesses use the software to track, manage and analyse revenue growth in real-time; optimise marketing spend based on lead attribution; seeing how well the team is performing offers insight on current or future training and recruitment needs.
DenGro is deliberately user-friendly for all members of your team who will have varying levels of experience and confidence in CRM software. As well as enabling owners, principals, practice managers and central marketing teams to understand performance at both group and practice level.
DenGro performance reports are real-time, quickly accessed, giving you a snapshot of core metrics for your business; no. of leads, value of leads, average time to first contact, no. of appointments booked, conversion rate and more.
You can also monitor and refine your marketing activities (and budget) by gaining insight into lead attribution. What's working, what's not, what needs tweaking; how many prospects, which sources, what's the conversion by source/channel – all at the click of a button.
If your business is made up of more than one, you can see how each practice is performing in relation to its peers; identify reasons for differences and implement processes to improve performance where needed.
Conclusion
A business's growth is only as effective as the team working to drive it, and a team is only as effective as the resources it has to manage their core activities and processes. With DenGro, your team has much more time to focus on the most valuable activities and interactions.
DenGro's CRM software is designed to make your front-of-house's lives much easier; not to mention taking care of the important business of converting more of the leads that your business is generating.
But DenGro does so much more than that; and it's been built and continually optimised just for dental businesses like yours.
It's use is transformative to customers' businesses and significantly improves their bottom line!
So, with that in mind, we'd like to know – are you using DenGro to its full potential?
Do You Know What Your Conversion Rate Is?
One of DenGro's key attributes is to provide your team members with the tools they need to view, manage, measure, and optimise the new patient journey so your conversion rate is optimised and stays that way!
As a business, are you aware of what your conversion rate is right now, or in the last quarter/year? Are you utilising DenGro's tech to fully reap the benefits of its marketing automation software?
DenGro removing the tedious and time-consuming FoH task of sifting through various platform inboxes to find any new leads, then write and send acknowledgements. DenGro pulls leads from your website, landing pages, Facebook, Instagram, chatbot and so on. These leads are collated and organised on your 'Today' dashboard, so your team know who to contact, when and how.
Instant notifications let your team know when a new lead arrives so they can deliver a responsive and informative customer experience.
All this, combined serves as an easy way for your team to keep on top of all enquiries, maintain momentum and improve that conversion rate.
Do You Know the Value of Your Pipeline?
As we mentioned above, DenGro tech goes beyond the average CRM system. The software offers multiple reports and filters so you can get an instant and real time view of your sales pipeline as well as drill down to specific treatments or channels.
DenGro's revenue forecast will present you with both potential revenue as well as predicted revenue based on your conversion rate performance.
With the ability to edit treatment prices, this reporting will ably support and refine your practice's financial planning.
Do You Know Where Your Best Leads Are Coming From?
At the heart of DenGro is lead management, a key part of that is lead attribution. You will get a clear view of where your warmest and highest quality leads are coming from – with this insight marketing activities can be adjusted to do more of what's working. It also means a higher likelihood of positive, rewarding and informative conversations for new patients, thus improving the lead conversion journey for both them and for your FoH team ,TCO or Lead Coordinator.
Do You Know How Quickly Your Team Follows Up?
Are you fully utilising your DenGro software by keeping track of how quickly your FoH team, TCO or Lead Coordinator is following up on leads?
If you have a specific lead-conversion monthly/quarterly/annual target, this is a great way of making sure your Practice is on track.
DenGro makes it easy for Practice owners and managers to track their team's performance. It does this by creating Practice performance reports, which can be accessed at the simple click of a button.
These reports provide transparency in the number of enquiries your Practice receives, as well as time to first contact (i.e. how responsive is the team when a new lead is received), appointments booked, conversion rates, and more.
All of which allows for exemplary team performance monitoring and the highlighting of any areas that need improvement or additional training, etc.
Are You Reaping All of DenGro's Benefits?
If you're not sure whether business is using DenGro to the full, we'd love to show you how to do that. Please jump on the Live Chat to talk to a member of the team today!
Dental practices are really starting to embrace the benefits of letting patients spread the cost of treatment with instalments. Consider for a moment how finance can help you frame the perceived cost of treatment. "Implants from £50 a month" sounds far more appealing than "from £2,500". The difference to your treatment conversion rates could be significant.
Increased treatment uptake is a persuasive reason to offer finance. According to a recent survey performed by Hitachi Capital, 54% of patients who had arranged finance said they would not have proceeded without finance.
Offering finance doesn't just benefit your practice by improving cash-flow, it increases profitability. According to the same survey, 45% of patients said they increased their spend because finance enabled them to arrange the treatment they really wanted. A win-win for you and your patients.
Conversion challenges
Practices face three major challenges around treatment conversions:
The amount of time dedicated to consultations that do not proceed to treatment
The number of patients who leave 'to think about it', without the practice establishing specific patient concerns
An empty surgery without any bookings
Offering finance reduces the scale of the first two challenges, and that helps with the third. And this, is where DenGro comes in.
DenGro makes it easy for your staff to track and nurture potential patients every step of the way to treatment start. Smart tasks can be set up to prompt front-of-house staff to promote finance options at touch points in the nurturing process.
Plan your in-practice process
If you've decided your practice will offer patient finance, the next step is to consider how you'll roll it out. Determining the process up-front avoids confusion among staff and gives your patients a consistent experience.
In practices without a treatment coordinator, all dentists and staff need to be 'on board' with patient finance. This shouldn't be a 'hard sell', staff should simply explain finance options and the monthly treatment cost as clearly as possible.
Five great tips to increase your caseload
Introduce finance options early. Try to bring finance options into the conversation as soon as patients hesitate during a consultation. You might be surprised by the effectiveness of simply stating "If you are interested, we have options where you can spread the cost…"
Establish a watermark. Set up a system to provide finance figures whenever treatment totals exceeding a set figure to be seen and provided with the figures – any finance provider will supply a calculator to assist in the quick calculation of the monthly instalments
Track treatment plans where you've included finance options. Note cases where a treatment plan and finance figure has been provided and follow-up. Again, not a hard-sell: "We just wondered whether you are still giving consideration to this treatment or have any questions."
Ensure a staff member is available. Someone should be on hand to assist patients with application if they want to go ahead immediately. Don't miss the opportunity!
Put a follow-up system in place. Email patients with the figures where it was not possible to speak to them before they left the practice.
Picking the right finance provider
When practices contact Dental Finance, they typically open by asking about our rates. It's not an unreasonable question. However, it's worth noting that most finance providers are pretty close on rates – they have to be to be competitive.
Beware the exceptions. Within the finance sector, lower rates generally equate to lower acceptances. Lenders offering lower than typical rates are likely cherry picking the best cases.
Here are some other important considerations to enquire about when you call:


Financial Conduct Authority (FCA) Authorisation. Without FCA Authorisation, a practice is limited to offering short-term interest-free finance to be fully repaid within 12 months – not ideal if you offer a full range of treatment options. The cost of authorisation is a £100 application fee and annual renewal fees start from c £160 pa. Providers offer different levels of support, so it's important to know whether they offer assistance with the FCA application, give you guidance notes or refer your practice to an independent consultant. The same applies to the FCA annual returns – some providers give hands on assistance, others don't.
Processing Options. The most popular option is for the patient to complete an online application and then e-sign the agreement. That doesn't suit all practices or patients. Some patients may not feel comfortable applying online and the absence of a range of options can result in you losing their business. It is worth understanding what financing options are available as some finance providers only offer the online/e-signature option.
Training and Support. Does the finance provider offer in-practice training and on-going support? Some providers only provide support online, but Dental Finance visits each practice in person to make sure you and your staff feel comfortable with the entire finance process.
Acceptance Levels. Many lenders will claim to have a high level of acceptances – but what is the reality and over what period have they been providing finance? Have they been in the dental market for years or months and can they provide reports showing their achievements? This is one of the key factors, so make sure you don't overlook it.
Key takeaways:
Ask providers the right questions
Use DenGro to embed finance offers in your process
Sell the benefits of finance to your patients
Finance can make a real difference to the performance of any practice, but you have to embrace it. Don't just offer it to those who ask – offer it as part of your standard process.
Whether you're new to DenGro or looking for additional hints and tricks to improve your lead management, you'll want to read our top five tips to help you make the most out of DenGro's abundant features.
1. Know when to let go of a lead.
You've contacted a prospective patient a number of times (without spamming and harassing them), but you've just not been able to get hold of them. It happens. Instead of burying your head in your hands and feeling the despair, mark them as 'inactive' in DenGro. This won't delete your lead; instead it will create a dormant profile, giving them a little resting time. The profile is still accessible should you want to retarget them at a later date, or if they contact your practice in the future. They'll still show up in a search, for example, so it will be easy to find them again and reactivate their profile.
2. Cancel or rearrange an appointment.
We've made DenGro as easy to use as possible, so treatment booking, cancellations and amendments are all simple. Within the lead's profile, you'll find a link to their treatment. Click the 'Cancel Appointment' button and this will remove the appointment from the schedule. DenGro will record that the appointment has been cancelled as part of the lead's history. Should you need to rearrange the appointment for a different time, cancel the appointment booked and re-enter an alternative time and day using the 'Book Appointment' button.
3. Login all practice users.
Problems are solved faster and working relationships are more stable when there is a culture of universal accountability, and it's becoming more widely noted that high-performing teams are those ones in which peer accountability is encouraged.
DenGro can help create a positive culture of accountability in your practice, and encourage efficient lead conversion. Every team member is provided with their own personal login, which means you can see who is contacting which leads and when. DenGro's 'Today's Tasks' feature helps to streamline and organise lead conversion on a day-to-day basis for each team member. This keeps everything on schedule and everyone accountable.
Encourage users to login independently, rather than using one generic login, such as 'Reception'. With individual logins for every team member, reporting is more accurate, and you can clearly see how your practice is performing and leads are converting. What's more, you can add users at any time.
4. Remove duplicates.
Seeing double? Leads may accidentally fill in their details more than once, creating duplicate profiles for the same person. To avoid confusion, it's easy to delete these – just hit the 'Delete' button. Don't forget, these can only be removed if there is no activity on their profile, and as long as they haven't been contacted yet.
5. Keep track of lead automations.
The more information you have, the better you will understand your leads. DenGro logs every automation that each person receives, and this is visible on their 'Timeline'. At a glance, you can see which automations have been sent out, which have been successfully delivered and even at what date and times they have been opened and accessed. This is visible in each lead's profile or you can view all automations under 'Practice Settings' for a more general overview.
In summary
Ultimately DenGro gets smarter the more you use it. Every little piece of information about a lead adds up to a bigger picture, and the same can be said for your practice as a whole. DenGro collects information to present you with valuable practice insights as well as a complete insight into the customer journey. It's all to help your practice with treatment conversion and your dental lead tracking. Watch the progress each lead makes, and understand your patients better.
Ask us a DenGro question
Do you have a question about DenGro? Maybe we can answer it in our Frequently Asked Questions. If you can't find it there, just ask one of our Support Team – they are on-hand via the online chat in the bottom right-hand corner of your logged in DenGro screen.
Your waiting room has a captive audience, primed and ready to be entertained before and after their appointments. It's a key time in the consumer journey when they're open to new experiences and information, and they have the time to engage with it as well.
The question is, how do you actually capture their attention in a meaningful way?
Waiting Room Television
Studies show that the average consumer is exposed to up to 10,000 brand messages a day. 91% of consumers choose to watch screens, while only 8% choose to read leaflets. As a result, consumers are being far more selective about the media that they engage with – and the impact it has on their decisions.
Research has shown that TV is a far more effective media than posters and leaflets in engaging the consumer – indeed, its potential engagement is ten times higher than the more traditional print advertising. So make use of that space to provide bright, engaging, and interesting content that not only entertains the viewers, but educates them on what other services you can offer them.
What Content Should You Consider?

1. Standard Broadcast TV
Whilst popular with some practices, daytime TV isn't concerned with oral healthcare or what the practice has to offer, meaning if has limited reach from a marketing or promotional perspective. The lack of control over content can also mean it's an added cost without the educational benefit for patients.
2. Dental Video Content Providers
Many practices may choose to show an off-the-shelf DVD with generic information about treatment options. However, the more generic content will often result in 'switch-off', that moment when an engaged consumer gets bored and stops watching,
Research has shown, however, that whilst patients may watch the screen initially, after a short period of dental overload, they stop watching.
3. Produce Your Own Content
When looking at producing your own, bespoke, content, it's key to consider cost, time, and just how professional will the output be. In order to ensure that content remains engaging, it needs to be fresh. Producing your own content continuously can often be costly and take time away from the day-to-day management and running of the practice.
4. Split Screen Content
With effects such as news feed ticker tapes, split screen content can appear to be an attractive solution to the 'switch-off' issue. However, keep in mind that split screens dilutes the messaging, distracting the view from the key messaging – will the viewers be watching what you want them to see?
An Easier Approach
In order to tackle these content dilemmas, SmileVision created a unique waiting room TV service, including complimentary digital marketing tools.
The SmileVision tool allows practices to select videos from an extensive library of dental-specific videos, and build their own channel of videos, personalised with promotions and images specific to the practice. There's even a news, sport, and entertainment feed that's updated daily and woven in to provide a mix of education, promotion, and general interest to keep viewers engaged.
Practices can refresh their channel and can choose to send videos to their prospective patients via email, or download and add them to the practice website and social media pages. With a 43% visible uplift in plan and treatment enquiries, SmileVision is a fully managed, flexible service that aims to help practices develop their patient-practice relationships and increase treatment uptake.


"SmileVision has helped increase my uptake of private treatment such as tooth whitening and dental implants, a great investment for any dental practice…I would highly recommend [SmileVision] to anyone."
JD, Kilmarnock Dental Practice
To book a free, remote demonstration call 0207 993 3888, visit www.smilevision.co.uk or email the team on tv@smilevision.co.uk
Gut feelings can be useful in business, but they have limits. If you want rapid but sustainable practice growth, you need to make consistently great decisions. And for that, you need data and a tool like DenGro to translate that data into insights that can help improve your processes and impact on overall conversion.
Convert more treatment enquiries
Simply put, if you don't track new treatment enquiries, you can't improve your processes. DenGro tracks new enquiries for you and lets you compile reports at the click of a button. At a glance, you can understand how many treatments staff booked, if the person didn't book, our in-app reports help you understand why. You can use those insights to adjust your onboarding processes and increase new patient take-up.
After the latest updates, DenGro's reporting system can now:
Support more complex filtering options
Provide data on new metrics
New 'practice tab' gives groups more control
Read on to find out six ways you can use DenGro reports to improve your treatment enquiry process.
Practice Summary
This gives you an overview of where active patient leads are in their journey. The report breaks enquiries down by colour to show where they came from (the channel).
Practice Summaries highlight points in the journey where your patient leads aren't progressing. At this point, you should consider ways to improve your enquiry processes. The goal is to keep as many patient leads as possible moving towards treatment bookings.
You can check whether patient leads move through particular channels slower than others. For example, if staff have contacted all leads from social media but none have booked in, you might consider changing your follow-up approach – try extending your contact process for leads from that source, or using different contact methods to get in touch
Lead Generation
The Lead Generation reports now show patient lead generation data by day/week/month. You can discover when your leads are coming in and did a specific campaign or sale boost leads during a certain time? There may even be a particular day or month when the practice consistently gains more leads.
This page also houses the Lead Volume by Channel and Source reports helping you identify the channels producing the most leads. Armed with that info, you can decide if you want to invest more in those channels.
If you use DenGro Reports regularly, you'll notice the 'expected value' figure is new. We calculate this by dividing the total value of your patient leads by your conversion rate, giving you a more accurate idea of what your confirmed revenue could be if you continue to convert at your current rate.
Affiliates
The new Affiliate Report gives you a break down of lead generation by affiliate. An 'Affiliate' is a partner agency or person you work with who manages your marketing campaigns and lead generation. Here, you can track their performance. Filter by channel, date range or source for more detail and comparisons.
Conversion
One benefit of DenGro's in-app reporting is the visualisation of your conversion funnel. The conversion funnel tracks leads who have completed their journey in DenGro, either by starting treatment or by losing interest in treatment.
Here, our newest report can show you the distribution of feedback reasons why leads decide not to go ahead with treatment. You can use this report to identify status points in the journey where you're losing the most leads, helping you understand where to focus your attention and improve internal processes.
Team Effectiveness
Discover how effective your staff are at actioning tasks. Who is booking the most appointments? Who is completing the most tasks? It's all there, at the click of a button. One of the most effective ways to use this information is to identify your DenGro 'champion'. Who's booking the most appointments and what tips can they share with the rest of the team?
Catchment Area
Last but not least, you can take a look at geographic data. Where are your leads located? The information is mapped out clearly for you here. Use it to consider the story it tells you about your on- and offline targeting, is there a particular geographical location that's generating leads that convert best?
Why wait?
If you want to increase new treatment starts, why not login to DenGro now and try out some of the report features mentioned above?
Not signed-up to DenGro yet? Book a demo and we'll walk you through all the ways it can help your practice grow.
How do I find an agency that's right for my business?
It's a question the team here at DenGro gets asked all the time – "can you recommend a good marketing agency to work with?" and "how do I choose the right website design team for my practice". And it's a tough one to answer because each practice, each team, and each business has its own needs and requirements.
To try and make it easier, we went straight to the source and asked all our agency and marketing friends what they think are the key things to look for when making that important decision of who suits your business best.
1. Choose an agency who will be your partner, a member of your team.
This was overwhelmingly the most common response that we received from all our affiliates – find an agency who you get on with, who understands your team and fits in with your values and ethos.

"Make sure you work with someone who you can develop a strong and trusting relationship with." – Hillyard Macdonald
"Reading articles from the agency gives you an idea of how the agency thinks and works…This gives you an insight into how forward thinking the agency is and if they are right for you." Digimax
2. Get an agency who is constantly moving, shaking, and innovating.
We see it every day, technology is constantly advancing and marketing is no different! Consumer choices, preferences, and requirements are always on the move and your business, website, and marketing needs to be able to keep up with those changes – and stay ahead of the game.
"The world has changed! It's faster, it's more mobile and more social. If you don't change with the world, then you will not be found in the world" – Dental Focus
"You don't want to be left in the dark ages, with a Naughties' approach to business!" – Dominate Dental
3. The agency should understand the dental industry inside out.
There are thousands of agencies out there who can build you a website, improve your SEO, and market your business, but there's real value in having an agency who understands the world of dentistry and the challenges in attracting different patients for different treatments.

"As the saying goes, 'jack of all trades and master of none'…Understanding [the dental industry] is key to a long-term, healthy working relationship that is built on trust." Ignite Growth
"Establish a track record of other successful work and projects…do your due diligence" Rose & Co
4. Find an agency that looks at the whole journey.
A key piece of feedback we received from our affiliates is the importance of understanding that an agency shouldn't just be there to generate leads – what's the point in generating leads if they can't help you analyse and understand what to do with those leads to get them through to starting treatment. So, make sure you work with the agency to figure out what you need to do in practice, to make that marketing effort and spend worthwhile.

"Your practice is much more than just the treatments you provide…the 7P's ensure that you don't miss anything out on addressing Profile, People, Premises, Prices, Promises, Proof and Products." – Dental Focus
"The reality is that when a practice first starts any form of outbound marketing the campaigns often fail because there is no solid 'process' in place to convert those leads into bookings, and booking to treatment" Ignite Growth
5. Find an agency that's flexible and dynamic.
It's easy to get stuck in a rut – you find one way that works alright and it's easy to get complacent and stick with it. So having a marketing partner who's dynamic, flexible and always looking a new way of doing things can make a world of difference when it comes to revenue and practice growth.
"Marketing is not a 'one size fits all solution' – it needs to be tailored to each practice's objectives" Ignite Growth
"Your business is dynamic and responsive to patient needs and should the support service you use to help you develop your business" Hillyard MacDonald
6. Beware monthly costs.
Modern websites can generally be easily self-maintained with editing and updates simply made by members of your team. So consider whether that monthly 'management' or 'maintenance' fee is actually necessary.
"When you have paid a healthy sum for a website upfront, do you really need to be paying monthly for a 'management' fee?…Monthly fees add up to thousands of pounds over the years." Digimax
"Talk through their plan of action for your guaranteed return on investment" Dominate Dental
"Be wary of onerous contracts that seem to tie you in and read any small print, it will otherwise bite you back" Rose & Co.
Bonus– Check the ownership.
It seems like a simple concept – you pay for a website to be created for your business, therefore you own that site. But not always! If an agency uses a website builder such as SquareSpace or Wix, you never really own the site and moving to another provider can prove difficult.

"What some agencies won't tell you is that you don't really own your website." Digimax
Whichever partner you decide to work with, make sure you give the decision the time and consideration it demands – do you due diligence and make sure you're happy with who you decide to go with.
You can find their contact details on their listing on our Affiliates page, or contact DenGro Practice Support and we'd be happy to introduce you.
Customer Relationship Management (CRM) is often heard in the realms of sales and marketing terminology. It can sound a bit jargon-y, but in its simplest form CRM for dental practices is just a good way of keeping track of communications between dentist and patient (or potential patient). It's a way of capturing and logging patient data efficiently, of sending out emails and reminders without scrolling through endless address lists, and a way of maintaining secure and accurate patient profiles.
By improving the system that handles information from potential patients, you'll improve response time and that's just the start of the range of benefits you'll see. A good CRM facilitates high engagement with prospective patients. It can paint a great picture of what your patients look like, what they are interested in and their concerns. The better you understand your audience, the better you can serve their needs – making you a pretty effective practice.
There are four main reasons why you should use an effective CRM system in your dental practice.
Improve patient relations
Optimise your marketing
Grow your practice
Promote a positive working environment
Improved patient relations
The clue is in the title: CRM stands for Customer Relationship Management. Your customers are your patients, and a good CRM system will help you better serve your patients, whether prospective, new or existing. A system that includes automated messages and a way to track and access patient profiles, without resorting to reams of Post-its and complicated spreadsheets, goes a long way to keeping everyone well-informed. Watch it also reduce the risk of missed appointments and no-shows.
You'll soon discover that CRM helps to better organise leads and patients – and when you understand your leads you can more effectively tailor and adapt your marketing campaigns and strategies.
Optimised Marketing
Let your CRM system shout about your practice USPs (Unique Selling Points) and offers. You can use your CRM to segment your patients and target those looking for specific treatments. At the click of a button you are able to see those who are interested in teeth whitening or Invisalign, for example, and nurture them with relevant information until they are ready to convert. You can also use it to see those who have previously invested in certain treatments and upsell relevant treatments that may be of interest. For example, someone who has had Invisalign may also be interested in whitening.
When data is collected and collated by one system, it's much easier to pull just the information you need. Segmenting your data based on location, for example, can direct your marketing geographically. Where are most of your leads currently coming from? Is your current marketing targeting the right catchment areas? A CRM system will usually offer data capture that can help you hone your dental practice marketing, not only increasing leads, but meaning you don't waste time and money on the wrong marketing campaigns.
Grow your practice
More and more practices are shifting their systems online – leaving behind their outdated software and stacks of hastily scribbled notes. Need to call back a lead? Forget rifling through mountains of paper, your CRM will prompt you with a notification, complete with their telephone number and access to all the information they've provided your practice with so far.
View where your leads have come from, and how many. Improve your practice conversion rates – see how effective you are at each stage of the lead journey and what needs attention. For example, is your busy practice struggling to fit in follow-up calls after consultations? It could be that this is where some leads are getting lost. Discover practical tips for following up consultations. Reporting options give you insight into your practice team's performance and how effective it is at following up enquiries, making initial contact and continuing the nurture process.
As your systems become more streamlined, you'll find it easier to convert leads and increase your practice revenue.
Your staff will be happier
Practices are busy places. Everyone has an hundred and one things to do, and the last thing you need is a clunky system slowing you down and taking up valuable time. When you run a CRM that's simple to use and effective, it frees up time to allow you to get on with what you do best – to see and treat patients – which improves everyone's practice experience.
Even better if your CRM system is cloud based, as this means that it'll be faster, not to mention accessible from anywhere there's an internet connection. Say goodbye to lengthy server updates and frustratingly slow systems.
In summary
In short, a good Customer Relationship Management system can make the world of difference to your practice productivity. It can improve efficiency, encourage team collaboration and promote a positive working environment, as well as helping with financial decisions and planning for the future. This is especially true if your CRM system is cloud-based, as it will allow you to integrate other applications with ease and be easily accessible for your whole team. Far from being complicated, cloud CRM is an easy way to maintain good communication between your practice and your patients, as well as increase leads.
DenGro – CRM simplicity for dentists
If you thought CRM sounded like complicated marketing jargon, you'll be relieved to discover that it's quite the opposite with DenGro. DenGro is a cloud-based CRM system that has been designed specifically to make dental practice life easier and lead conversion faster.
You might have outdated systems that simply can't handle the amount the amount of data you need. After all leads don't just walk through the door, they come to you via social media, Google, telephone, email and marketing campaigns. Taking each and every case can be time consuming and strenuous for staff. You don't want to be downloading enormous spreadsheets and wading through emails, which is why you need DenGro to sort, contact and convert your leads for you. So, you and your team can better spend your time treating patients.
Looking to simplify lead management and increase patient conversion in your practice? DenGro is helping hundreds of practices understand and influence growth. Join them.
So you've got your campaigns underway, your marketing is on brand and you have a healthy number of leads flowing in. But once you've got a client booked in for a consultation, that's not the end of the story. In fact, usually, that's just the beginning. Not everyone who contacts your practice will be ready to head straight into treatment – every lead is unique and at a different stage in their journey, so tailored follow-ups after consultations are just as crucial as the initial follow-ups.
Here's our practical guide to patient conversion and five easy steps to follow after a consultation, plus the steps to take for a no-show.
Qualified and unqualified
Firstly, we can loosely breakdown your leads into two different types: qualified and unqualified leads. Qualified leads are those that are definitely interested in your practice and treatment, while unqualified leads are effectively your passive leads – they are potential patients who are browsing, but not ready to commit to treatment. Ideally you want the majority of your consultations to be qualified leads, but all are important, and all will need following up.
It's important to quickly identify which potential patients require immediate attention, as these are leads that will be converted more quickly, and here time is of the essence. (Read more about getting your timing just right.) If you're at the stage where a patient has visited for a consultation, but you haven't heard back from them, now's the time to implement the five-step follow-up plan.
Five-step consultation follow-up plan:
If your lead has not progressed to treatment from their consultation, the first stage is to add them to your email follow-up programme, so that they are kept informed and your practice is still in mind. Remember to keep emails targeted to their treatment, and avoid overloading their inbox.
If you have already arranged to call the patient after their consultation (it's a good idea to do this at the end of the meeting), the second step is to call and check in with them. If you haven't already arranged a time and/or day now is the time to call.
The next three stages are three phone calls over three days.
Leave a message stating that you've tried to get in contact previously and it would be great to hear their thoughts on the consultation.
If there's no answer on the last phone call attempt, don't forget to leave your contact details on a voicemail.
Five step follow-up plan for a no-show:
If your lead booked a consultation but has failed to attend (FTA), the first step is to call within five minutes of their scheduled slot – they may be delayed or want to rearrange.
If there's no answer, follow the call immediately with an email asking for them to get in touch to rearrange the consultation. Make the process as easy as possible for them, with a clear call-to-action such as a link to an online booking system, the practice phone number or a 'reply to this email' option.
Add them to a mailing list for special offers and information relating to the consultation treatment.
Attempt to contact twice more, periodically. Use what you already know about them to determine the best method for future contact, for example how did they book the initial consultation? This is likely to be the most reliable choice for future communications.
On step five, the final call, make sure they have access to your contact details. Avoid harassing them beyond this point.
Summary
Once you've determined your qualified from your unqualified leads, you're ready to focus your energies on those prospective patients of value. From here on in following a systematic approach to your communication, means that leads don't slip through the net or get forgotten. Once they've had their consultation, don't wait for them to contact you: be proactive but not pushy.
The five-step plan is a breeze with DenGro onboard
If you want to automate your follow up processes, DenGro is exactly what you need. The follow-up steps above are built in – you and your team get reminders if you need to personally contact leads, and in the meantime DenGro keeps the conversation flowing through the use of personal yet automated SMS and emails.
By utilising DenGro to nurture leads from the start, you keep all your lead's information in one place, including their preferred time and method of contact. With plenty of communication going on, it means that you're less likely to get a 'no-show' and even if you do, it's not a lost lead. DenGro can still keep them interested and make sure your practice is the first one they think of when they are ready for treatment.
Looking to simplify lead management and increase patient conversion in your practice? DenGro is helping hundreds of practices understand and influence growth. Join them.
Have you ever spent money on a shiny new thing and realised the one you already owned was more useful? Maybe it was a car, a fridge or a phone. We've all done it, but realising that new isn't always better can be tough.
The same is true of patients.
If you're targeting growth, it's understandable your first thoughts turn to new patients. Blogs, social media campaigns, special offers – there are many creative ways you can appeal to new patients. But what about the people already sitting in your waiting room? Retargeting existing patients with new messages could open up a wealth of treatment opportunities. And it will cost you a lot less per treatment booked.
Why you should retarget
50% of your business growth may exist in either additional sales to your existing patient database, or in the people that they can introduce you to. Attracting new patients is an important part of practice growth, but there are two major reasons why retargeting existing patients can be a more cost-effective strategy.
Trust. Existing patients already have the level of trust that it can take months to build with brand new patients. You know them and they know you. The hard work is already done.
History. You already have patient records and know their dental history. You can build on that to suggest what other treatments might be of interest or use to the patient.
These facts may seem obvious, perhaps even banal, but consider how much time, effort and money marketers in commercial sectors put into building trust and customer databases. When you're marketing anything, trust and historic data are invaluable, so make sure you're not overlooking opportunities to offer relevant treatment options to receptive patients.
Retargeting in practice
Once you're in the mindset of capitalising on the opportunities in you waiting room, you still might not be sure where to invest your efforts. So, we've outlined five effective ways you can start targeting existing patients:
Waiting room ads. Promote treatments in the waiting room with eye-catching posters. Could an Invisalign patient be interested in whitening? Do you offer facial aesthetics? Shout about it!
Surveys while they wait. When patients come in for their regular check-ups, get them to fill in a 'Smile Evaluation' form to find out how they feel about their smile. Ask questions like: how would you rate your smile on a scale of 1 to 10; if you could change one thing about your smile what would it be; what stops you from improving your smile etc.
During an appointment. Pay attention to the condition of your patient's teeth, are there any areas you could recommend that need work? Use your knowledge of your patients' smiles with their the Smile Evaluation form answers to pinpoint patient concerns and offer options at different price levels to make them feel more comfortable.
Social media. Invite your existing patients to follow you on social media and do regular posts on the different treatments available and promotions you're running.
Refer a friend. Encourage word of mouth referrals. If your patients trust you, they'll refer their friends to you.
This is a list of five common and effective approaches. The list isn't exhaustive and every practice is different, so keep an eye out for other approaches that will help you introduce relevant treatment options to existing patients.
DenGro makes retargeting easy
When you target marketing messages at existing patients, the keys to success are no different as when you're converting new patient leads: tracking and follow-ups.
With DenGro, tracking and conversion are effortless. Here are two ways you can use DenGro to track and convert treatment interest into treatment starts:
If you've got an existing patient interested in a new treatment, add them to DenGro so you can keep track of their decision progress.
Add multiple treatment interests to a lead's profile. You can record their interest in a treatment at any time and then schedule smart reminders to make follow ups simple.
Not signed up yet? Find out how DenGro can benefit revenue growth for your practice. Book my quick online demo.
DenGro's preset automated messages are a powerful tool. They perform an important role nudging patient leads along their journey to treatment start. But there are times you'll want to run tailor-made email campaigns that extend beyond these automated messages.
But where do you start?
We've listed out our top tips for making sure your time – and money – isn't wasted when re-engaging leads.
1. Plan your campaign
First off, you need a plan – why are you sending an email in the first place.
When planning out an email campaign, it's important to make sure that you're sending the email out for a good reason. Emails that don't have a point or a reason can put a lead off before they've even opened the message, so make sure you know:
Why are you emailing these leads
What are you looking achieve from sending this campaign
2. Who are you emailing
Once you've got a reason for the email, the key is making sure you're emailing the right leads. Sending information about Invisalign offers to a lead who enquired about implants is a waste of your time and theirs and is a sure fired way to lose that trust you've already built up with them.
Make sure to segment your list of leads and determine who is relevant to receive this campaign – removing anyone who isn't relevant to the purpose of the email and who hasn't provided consent for this type of marketing or messaging.
3. Consider the journey
If you're retargeting a lead, think about the full roadmap to converting them. For example, what's the call-to-action at the end of your email – what is it that you want the lead to do next? Is it a phone call, an email, make a booking online? Make sure it's easy for the lead to know exactly what to do next if they're interested – and make that next step quick, easy and appealing to action.
After that, it's often the simple things that reduce the effectiveness of an email campaign – not branding it to the practice, not referencing the original enquiry, or asking leads to call but not showing the opening hours.
It's also good to make sure that you've primed the lead for what happens after they've followed your call to action – will you be calling them, will they get another email? Make your follow-up and success plan easier by setting their expectations and priming them for what's next.
4. Keep it simple
Emails are great, but they have limitations and can only hold someone's attention for so long. No one wants to read a lengthy email extolling the virtues of the practice, or a detailed description of exactly how you'll be removing the damaged tooth. Keep them short and breezy.
The aim is to attract attention and get the lead engage and react, so make sure you use a personalised subject line and draw their attention what the email is about quickly and efficiently.
5. Make sure your team's onboard
If you're running a promotion, sale, or just a re-engagement campaign, make sure your team knows. Colleagues and staff need to be able to pick up a call and react seamlessly to any questions or enquiries about the campaign – especially if it's for a promotion or a sale. If the team doesn't know what the promotion is, how it works, or the way it's being promoted, they can't sell it properly and you've just wasted time and money on an email campaign.
Improve your email re-targeting campaign with DenGro
DenGro can help you capture, track, and report on leads generated through all your marketing campaigns – it can then help you segment your leads and re-target or re-engage them. Make your enquiry management more efficient in less than a month.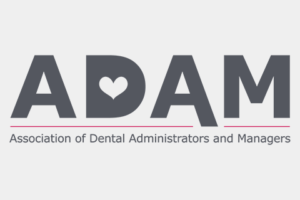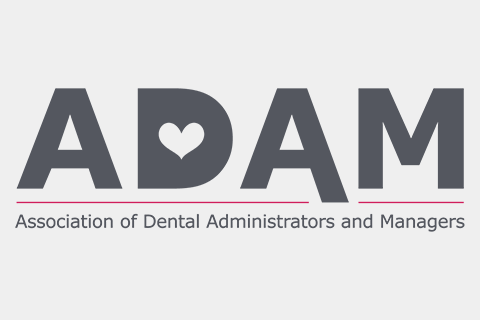 The Association of Dental Administrators and Managers (ADAM) aims to represent all members of the dental admin team, including the practice manager, in recognition that each and every role is vital to the smooth operation of a busy dental practice.
Email: sam@adam-aspire.co.uk
Tele: 07799 973439
Website: http://www.adam-aspire.co.uk/
Evidence based marketing platform that links your practice management system and/or customer relations manager to your active call tracking and Google Analytics and Google Ads, so you can monitor where your leads are coming from, audit front of house call recordings and adjust your marketing and landing pages accordingly.
Contact: Chetan Kaher
Email: info@advertisinganalyticsltd.co.uk
Tel: 0208 108 5647
Website: https://www.advertisinganalyticsltd.co.uk/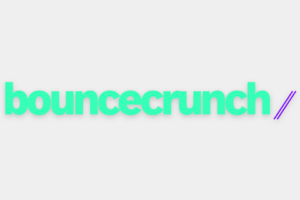 Bouncecrunch focuses purely on Google Ads for dentists. That's all they do – day in, day out. Having spent over £1 million in ad spend on dental campaigns (and growing!), they've accumulated a significant wealth of data. With this, they are able to create data driven Google Ads campaigns that don't just attract leads, but more importantly – generate new, high value patients.
Contact: Max Roberts
Email: max@bouncecrunch.com
Tel: 0757 241 7502
Website: bouncecrunch.com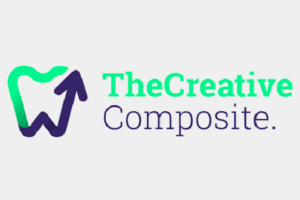 The Creative Composite helps you grow your patient base, your revenue, your knowledge and your team. They've helped hundreds of practices grow through online marketing campaigns and website design.
Email: team@thecreativecomposite.co.uk
Tel: (0330) 133 0635
Website: https://www.thecreativecomposite.co.uk/#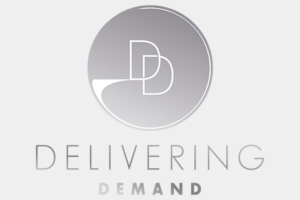 Delivering Demand is a digital medical marketing agency specialising in the dental and aesthetics sector. Dentists are dominating their local area by using Delivering Demand's Guaranteed Google Maps Top 3 service where dental practices are guaranteed to get their practice to appear in the top 3 places of the Google maps search results on page 1 of Google.
Contact: Jemma Edwards
Email: hello@deliveringdemand.com
Website: www.deliveringdemand.com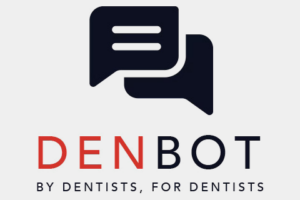 DenBot is a fully automated AI powered web assistant, personalised to your practice to help engage with your web visitors, it answers frequently asked questions and takes online booking enquiries 24/7.
DenBot has seamless integrations with third-party apps such as DenGro, giving you the ability to improve the efficiency and effectiveness of your marketing, analytics and growth.
To arrange a demo and see how DenBot can help support your practice and increase online enquiries, get in touch today.
Contact: Adam Wilson
Email: adam@denbot.co.uk
Tel: 01213 681 992
Website: https://www.denbot.co.uk/