The sales funnel
Get an instant picture of where every lead is in the conversion journey and take peace of mind knowing that you're not missing any revenue opportunities.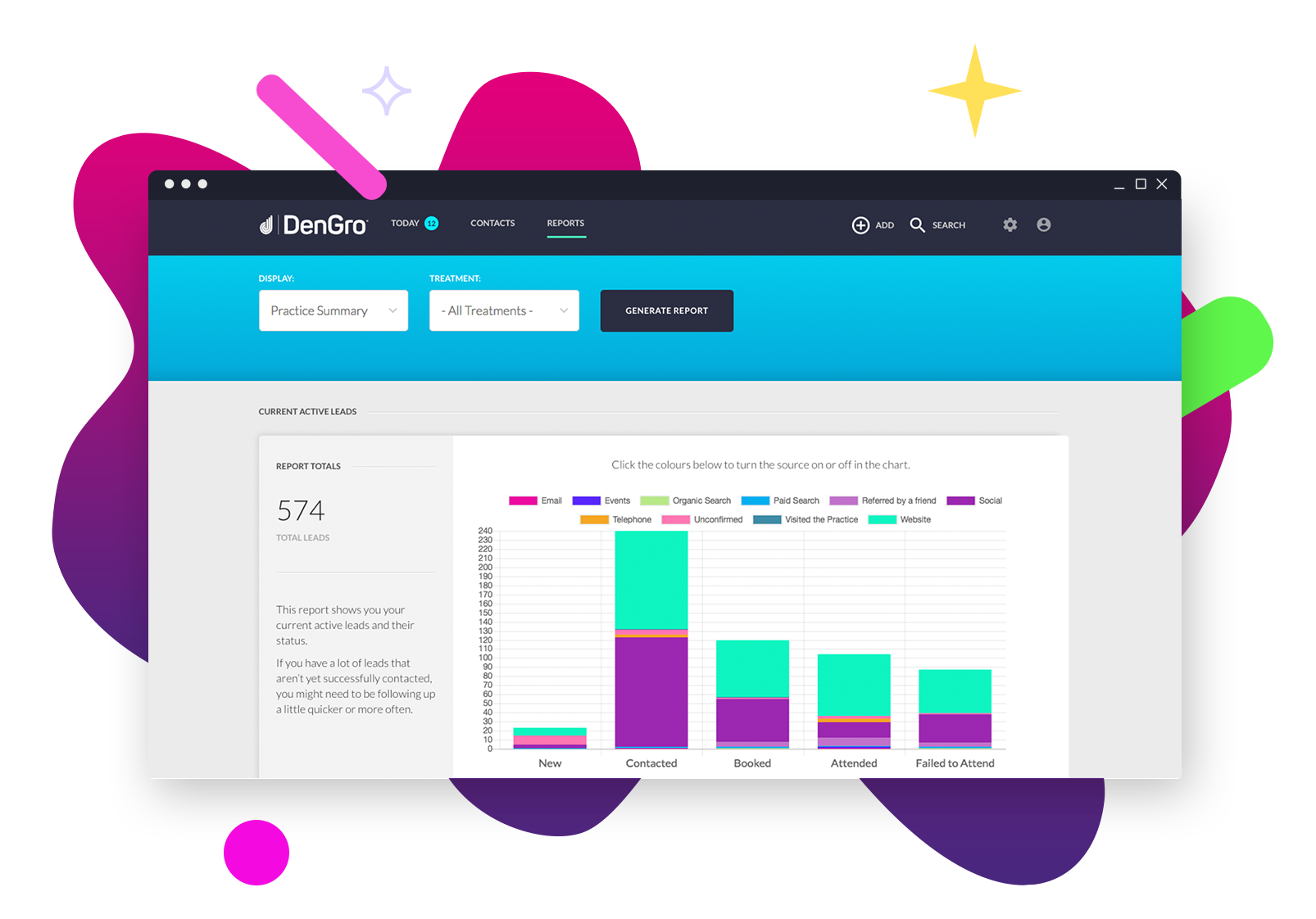 Paid marketing performance
What's performing, Facebook or Google? DenGro's marketing reports will tell you. How many leads, sources, conversion rates. It's all there, ready to view.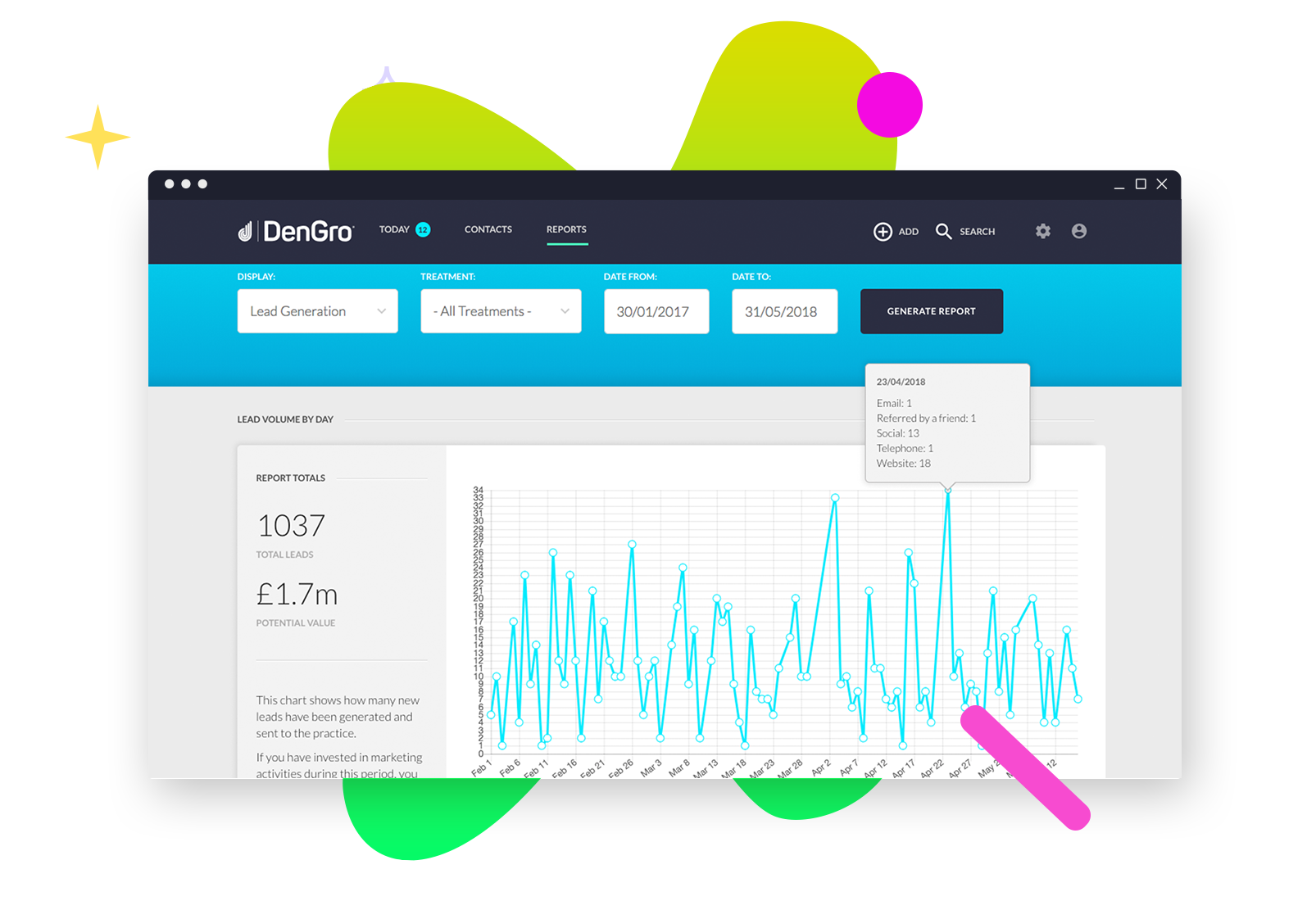 Team performance
Practice performance reports can be accessed at the click of a button. Number of calls, time to contact, appointments booked, conversion rates and more.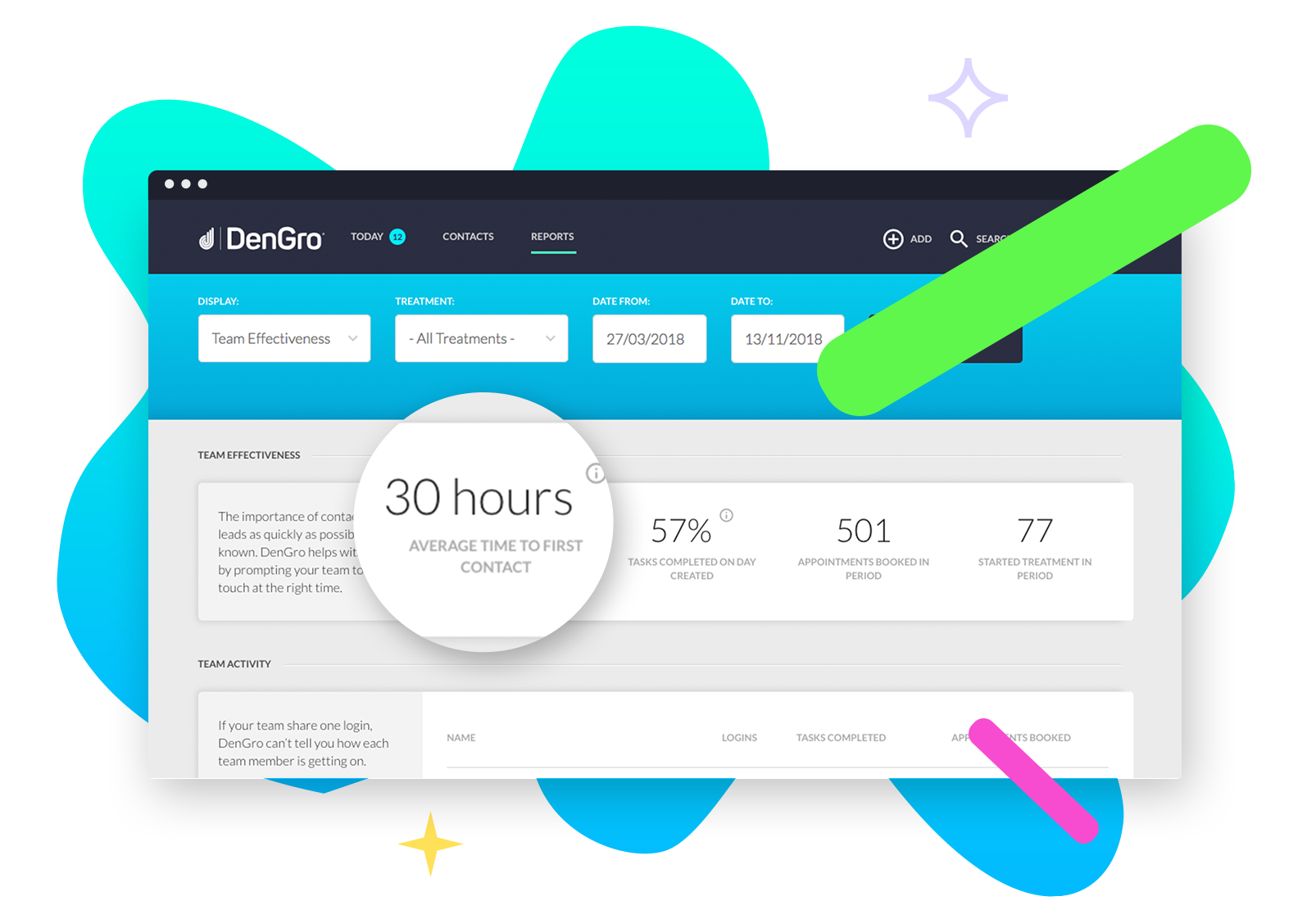 Pipeline value
DenGro's treatment values provide you with a revenue forecast over any given period, for all or any of the treatments you offer – great for financial planning.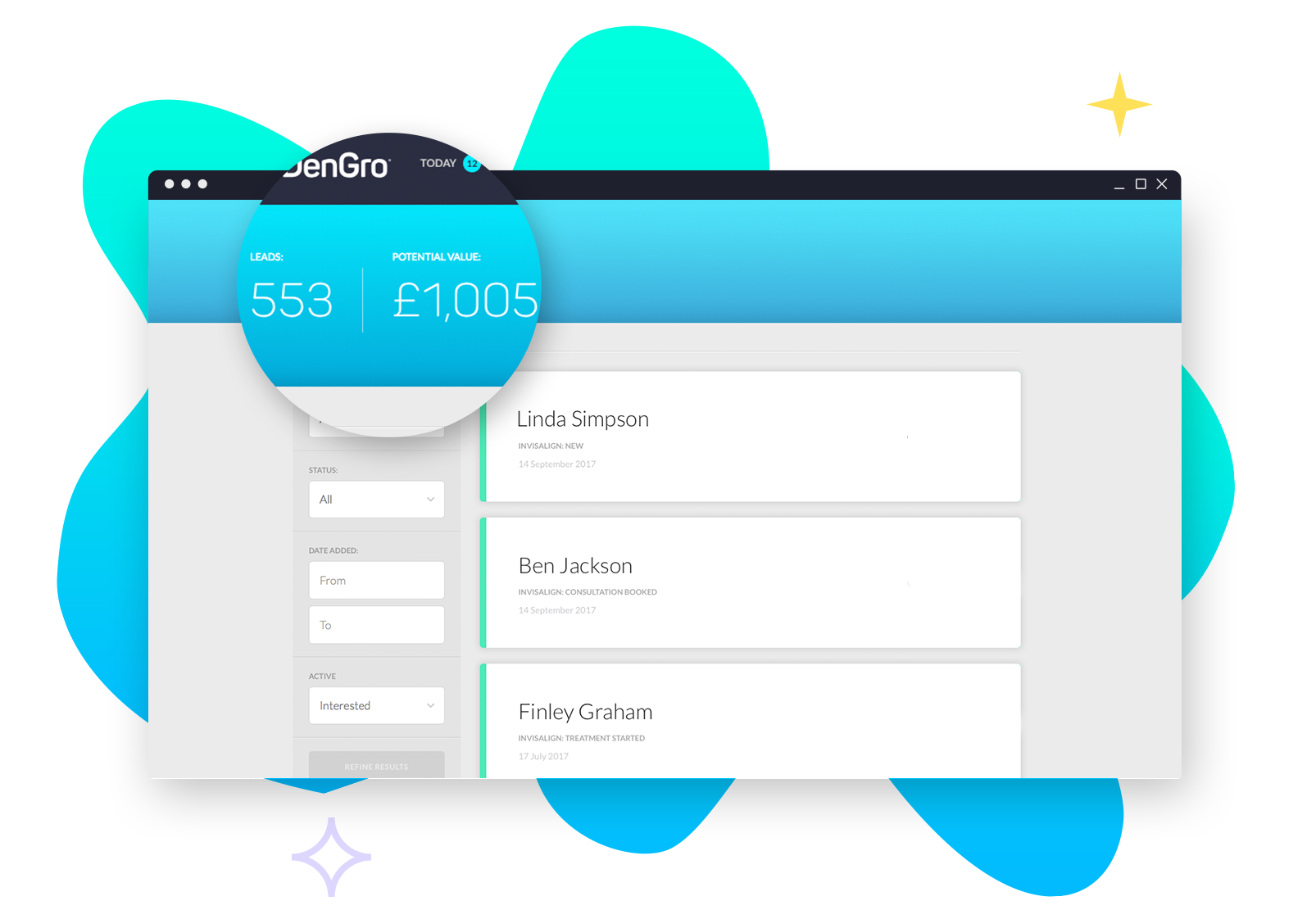 Conversion reports
Conversion reporting shows you how well the team is moving leads from call-to-appointment and appointment-to-treatment. If conversion rates are low, you can analyse and improve.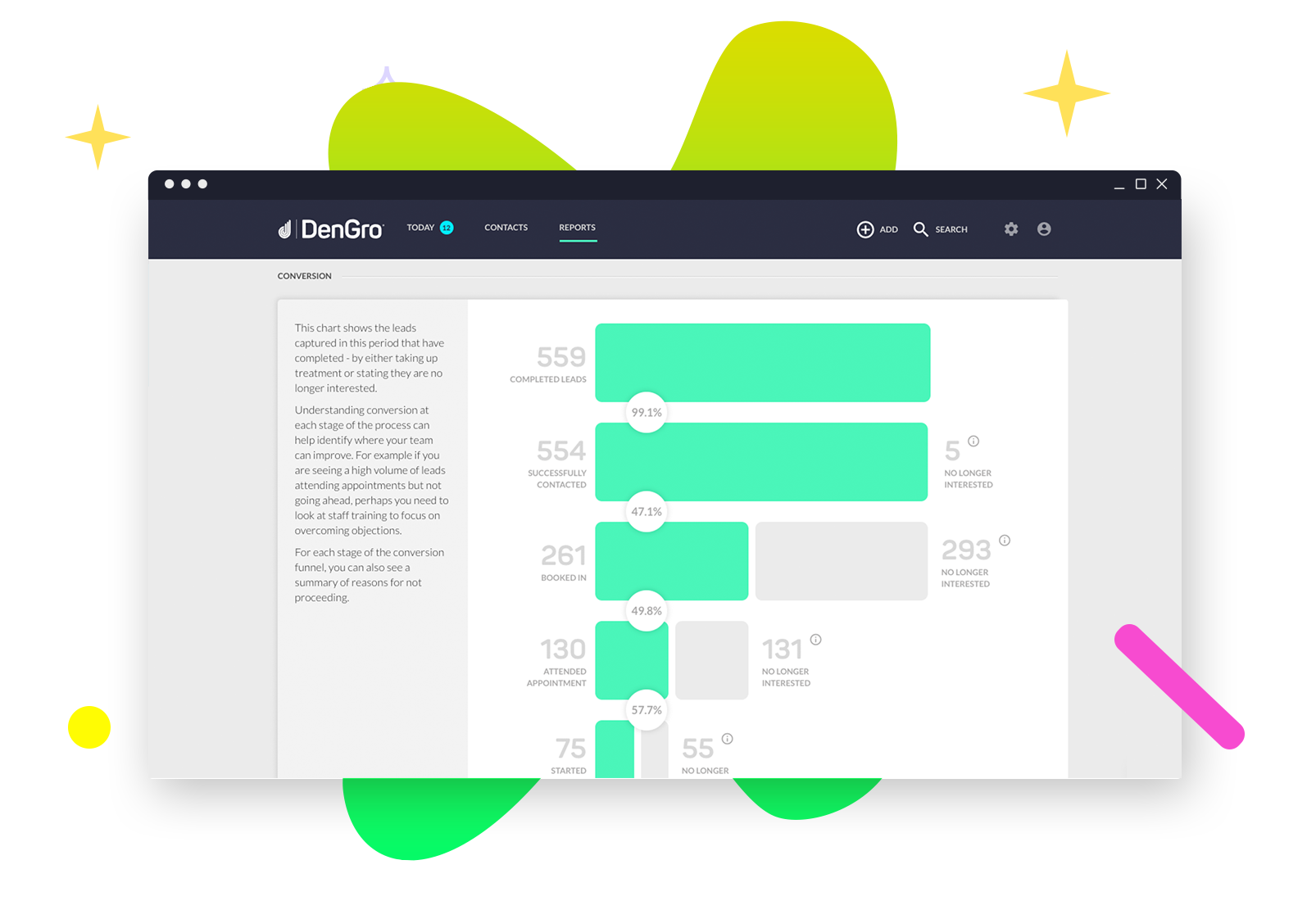 Lead location
See where your leads are coming from geographically, enabling you to understand and exploit opportunity for future offline marketing.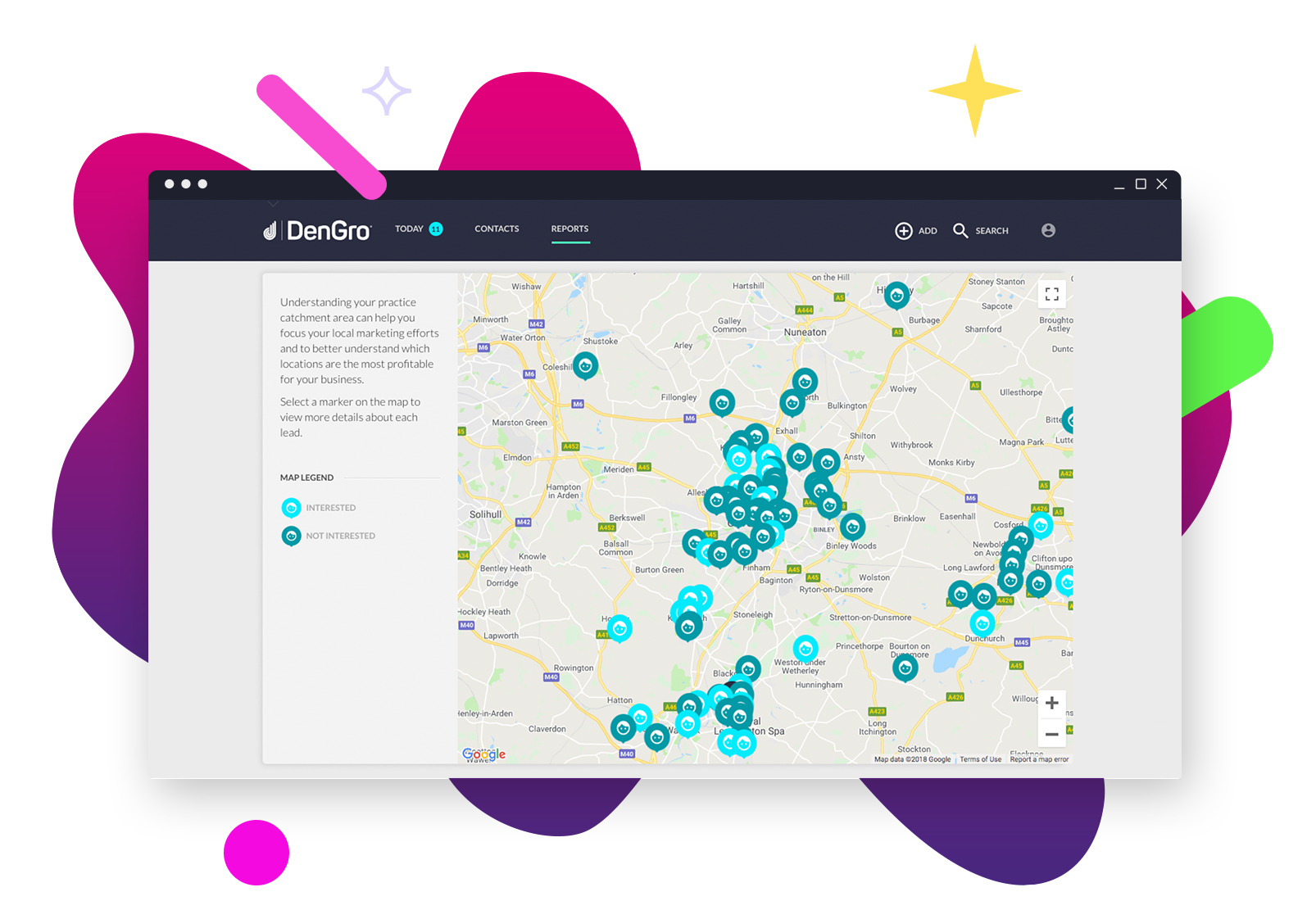 No contract or commitment
There's no minimum contract or commitment, no set-up fee and minimal training required – just a monthly subscription that's convenient to you.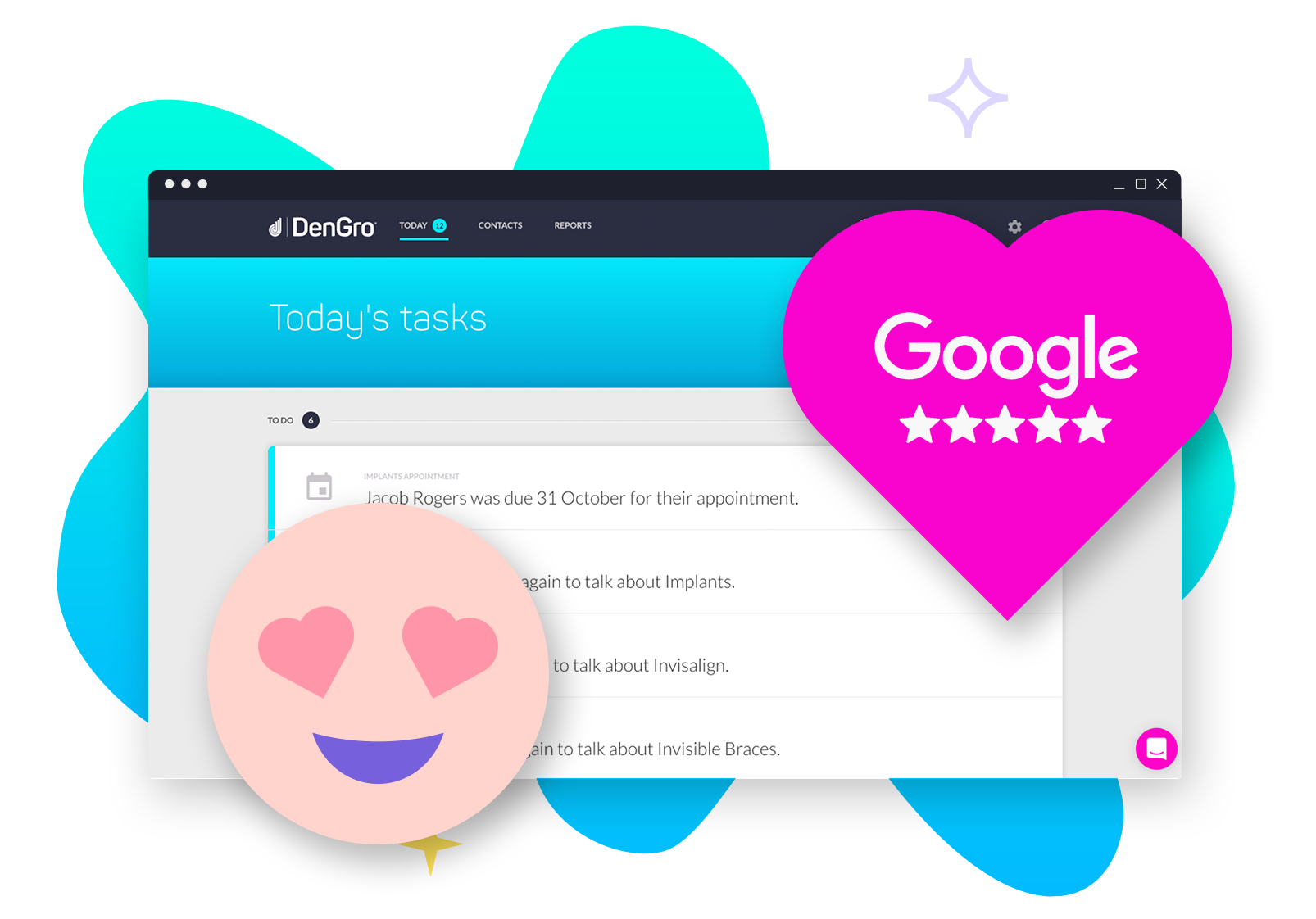 "

I love it! A simple CRM that anyone can use. "

"

A great way to monitor new leads, review, and access potential patients! "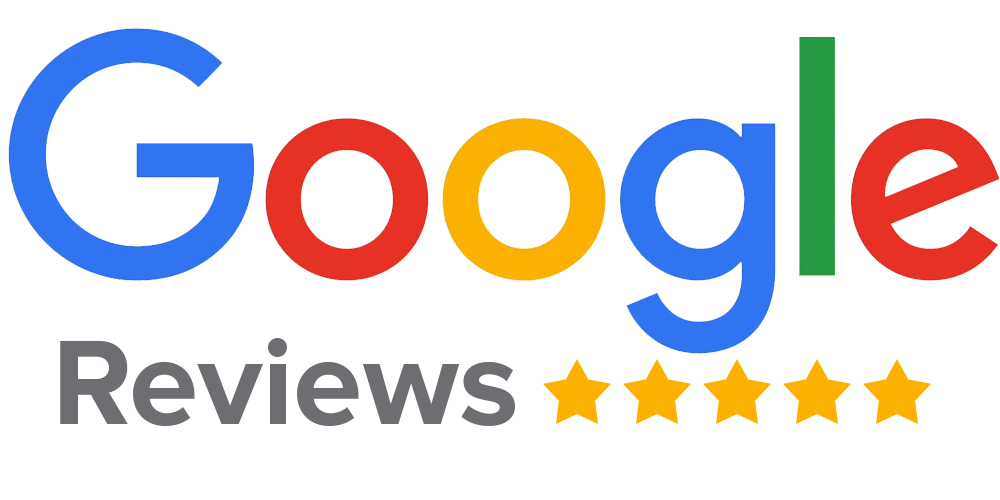 "

The most effective new lead management system. "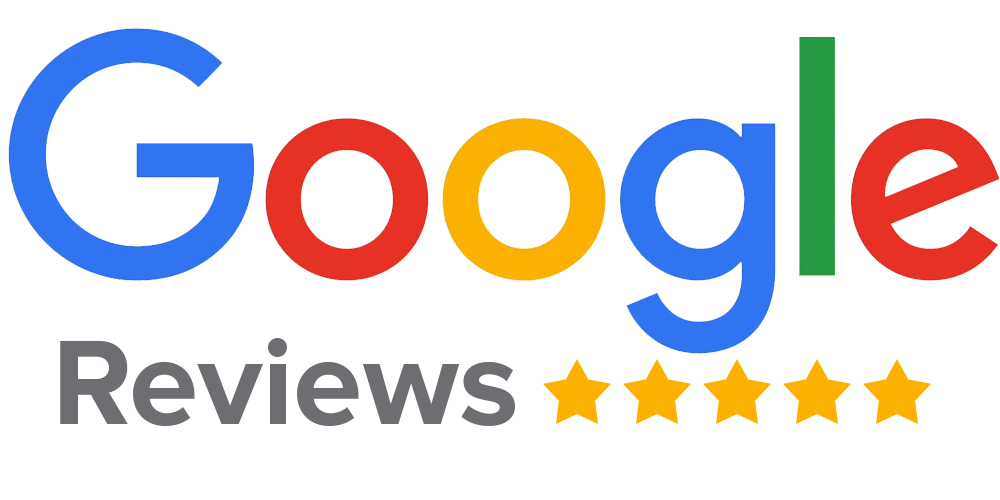 "

Don't bother reading the reviews, just start using it! "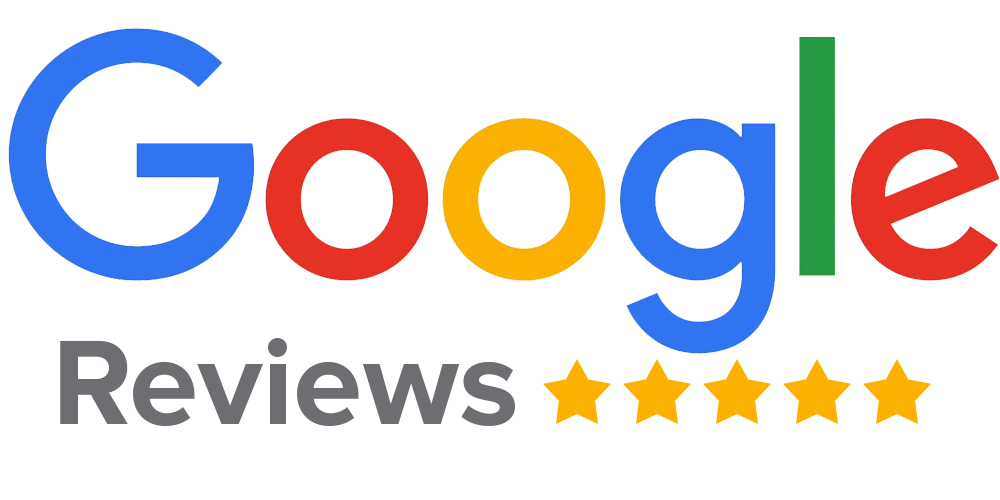 "

We absolutely love it. Well done and thank you! "

"

Makes it so much easier to track your leads. "

"

Would certainly recommend to anyone… "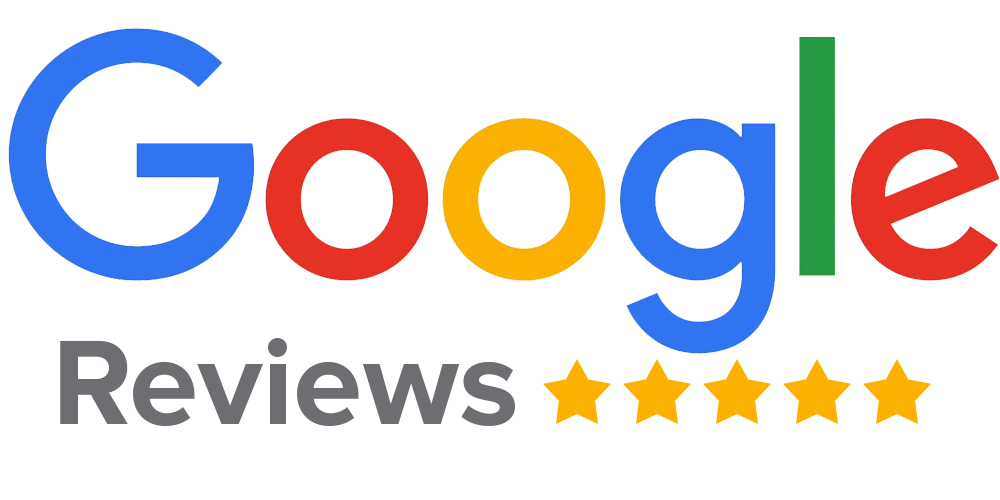 "

I think this solution is absolutely brilliant! "

"

A very important tool in the running of the practice. "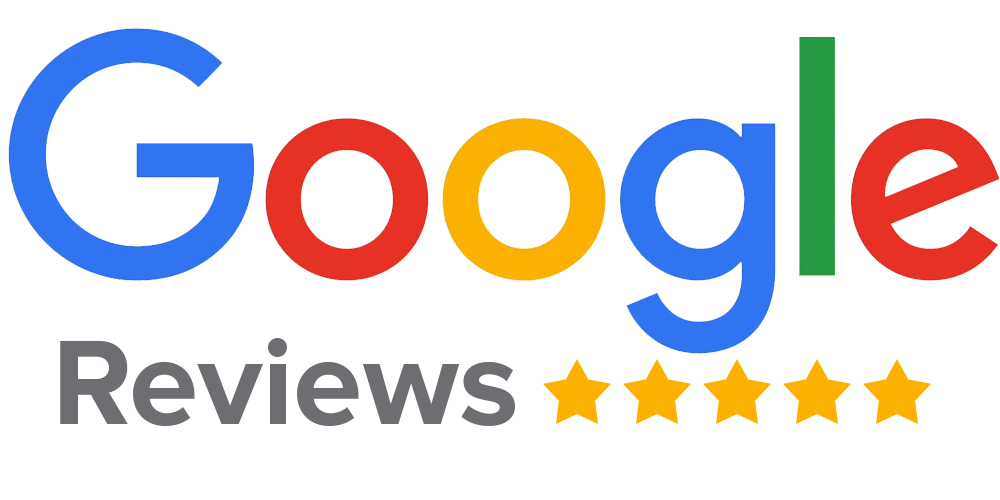 Start converting more leads into patients today
Catch, nurture and convert leads to treatment the easy way.